If you are using a smaller tablet for your Smartwaiver Kiosk, you have the ability to increase the size of the font on your smart waiver.
To adjust the font size of your waiver
1. Click on the Create / Edit Waivers icon.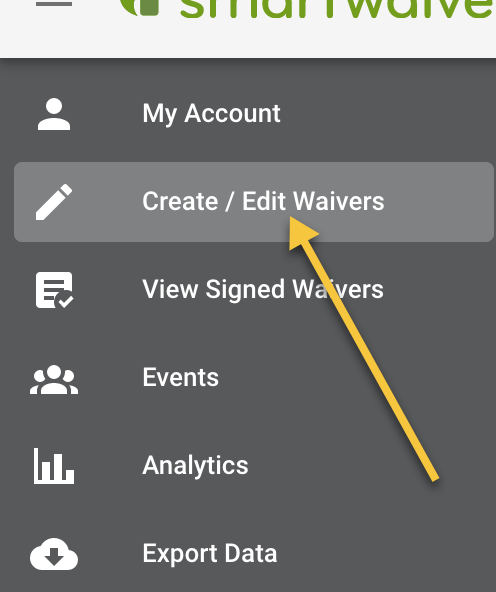 2. Click on the pencil icon to Edit Waiver.

3. Click on the Settings button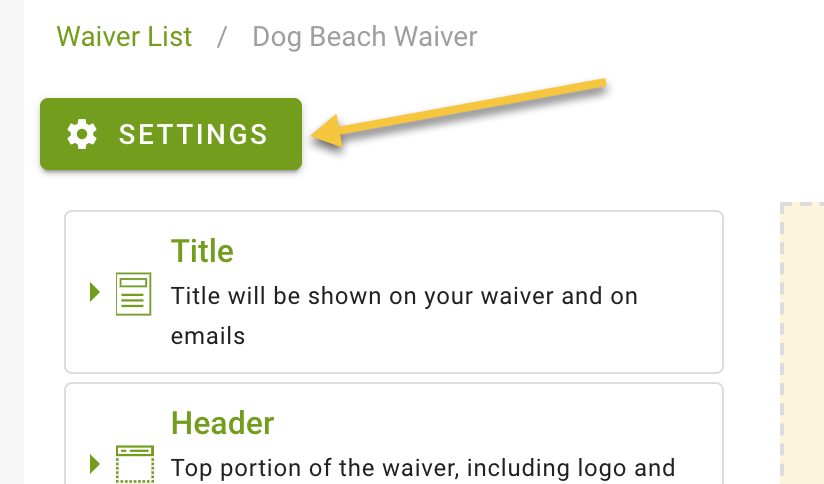 4. Scroll down to the Kiosk section and update the Font Size dropdown

5. Click Close on the bottom right of the Settings screen

Note: If you are using an Android tablet, Smartwaiver recommends using a Samsung Tab A7 or the Lenovo Tab M10, with Android versions 10 or higher.