If you're using more than one smart waiver at your business, you can select which waiver to use on your Kiosk. Be sure you're using the latest Smartwaiver Kiosk app on your iPad or Samsung device.

1. Log in to your Smartwaiver account from a computer and select the Manager Your Kiosks tab.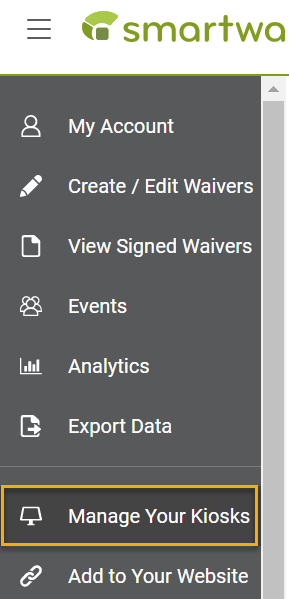 2. Click on the Kiosk you're using.


3. Select 'Single Waiver' from the Launch Behavior template and choose which waiver you want to use.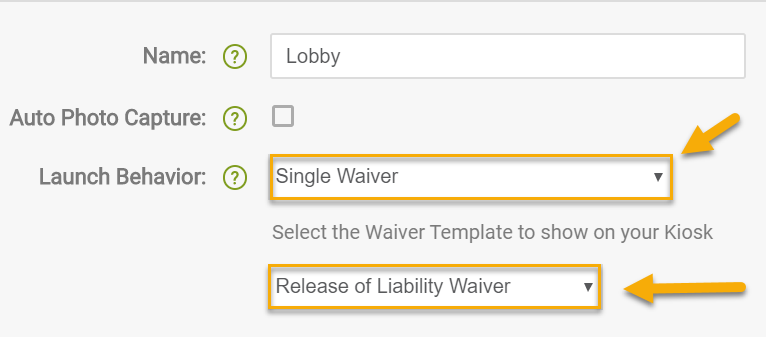 4. Click Save

Now, the next time the waiver on your device refreshes you'll see the waiver you selected.