If you have multiple tags added to your existing waiver you can narrow your search results by using your existing tags. This functionality is useful when you have specific dates and times established for your business.
To use multiple tag searching, simply click on the Filters icon in the Waiver Console and type a tag.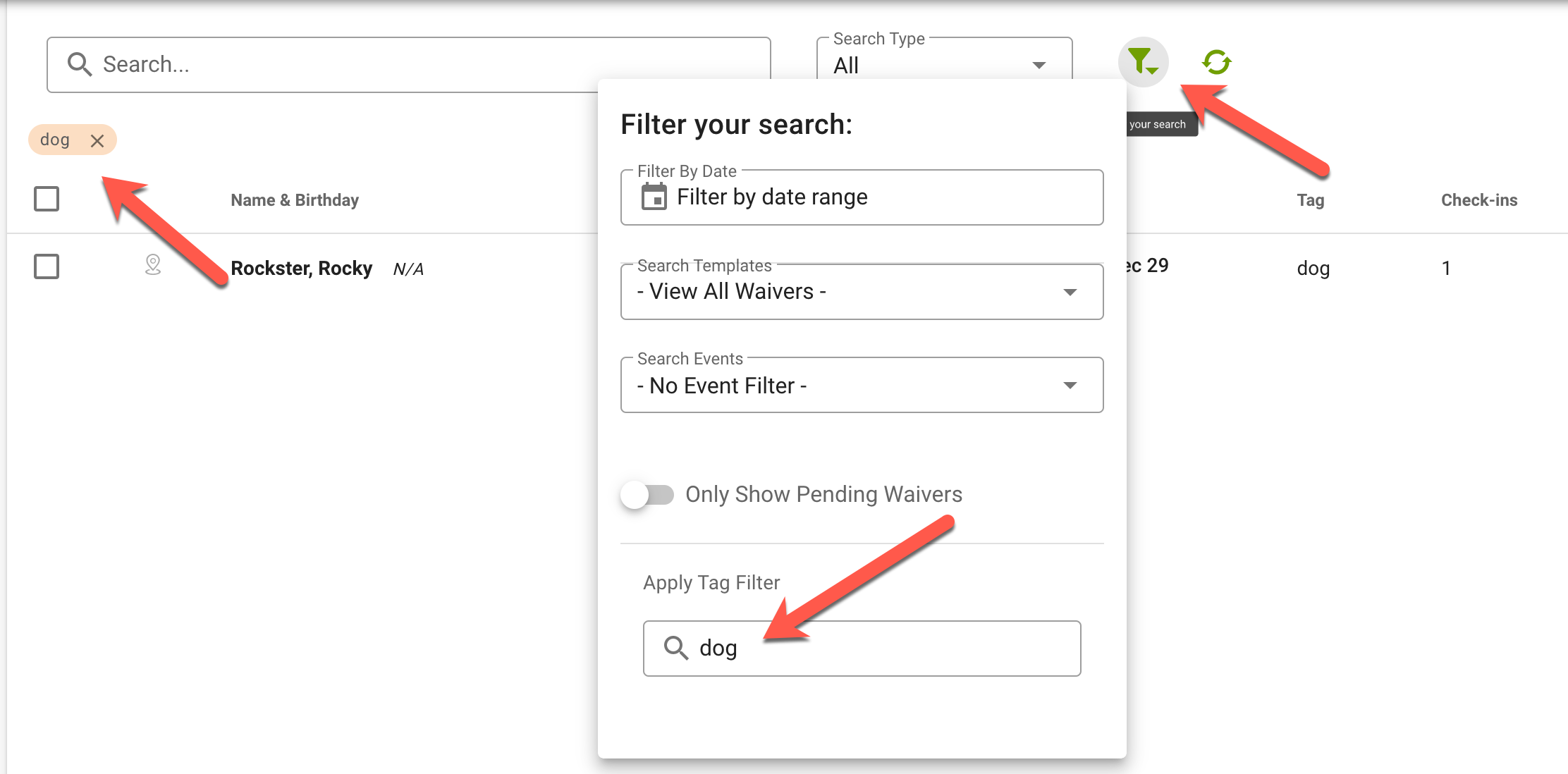 Repeat this process to add multiple tags to refine your search.