When logged in to your account:

1. Click on a participant's name in the Waiver Console.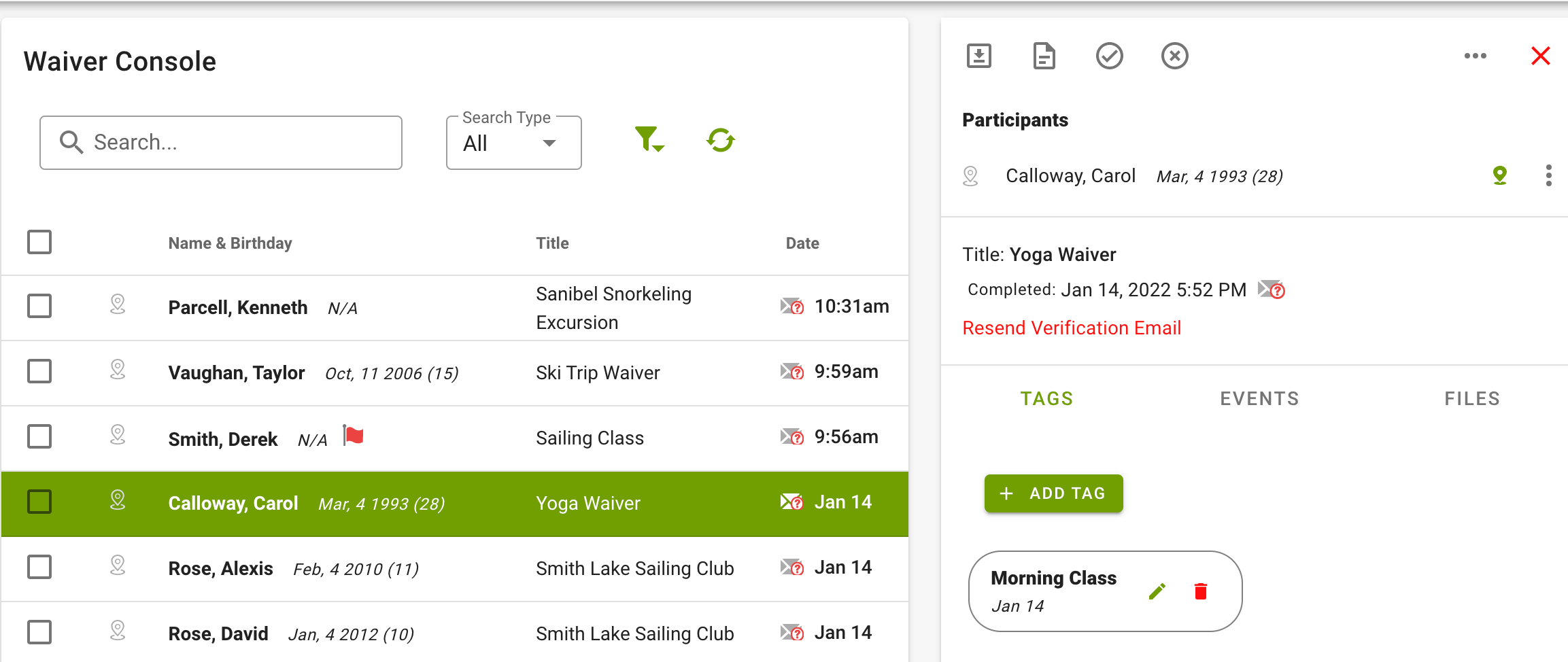 2. Information from the signed waiver will appear on the right side of the screen.
Here you will see:
Participant's name
Date of birth (age)
Check-in box
Ability to preview and download the signed document
Whether the participant signed on a Kiosk or from a web link
Whether or not participant has validated their email address
Any associated Notes and Tags
Any associated Events
The option to Accept or Reject the waiver (if enabled)
Ability to resend the Validation Email
The participant's photo (if Auto Photo Capture enabled)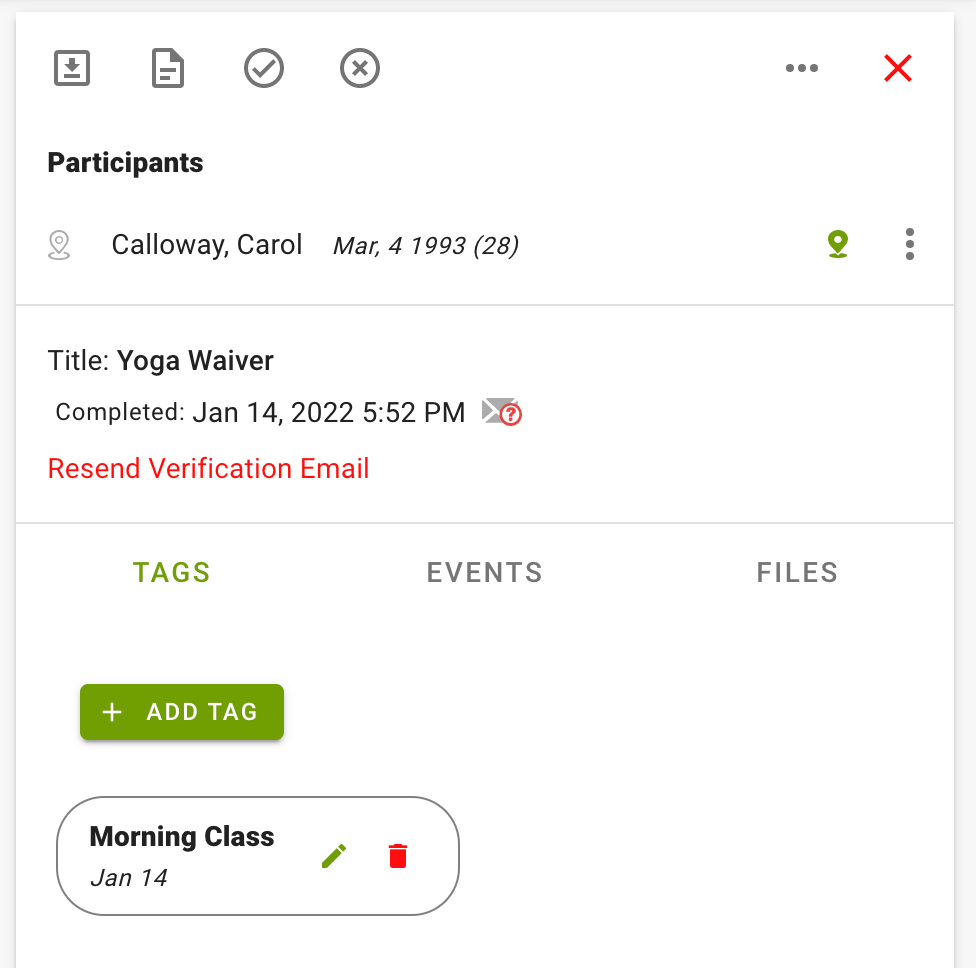 3. To download a submitted participant waiver in PDF format, click on the download button at the top of the pane.