To make an identical copy of your smart waiver:

1. Click on Create / Edit Waivers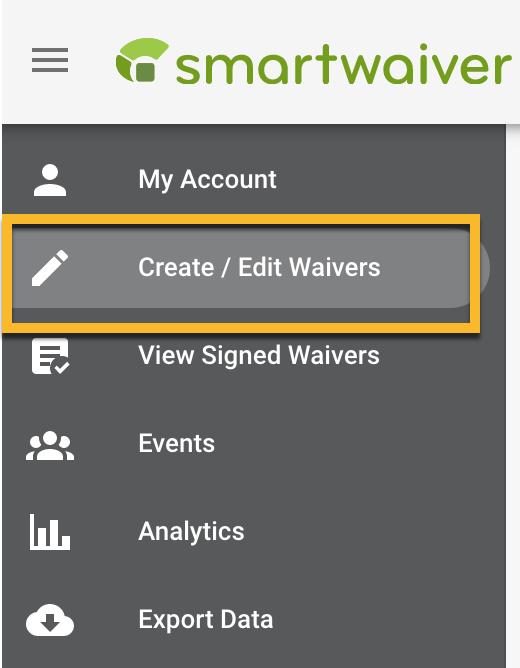 2. Select the Copy Waiver icon on the waiver you'd like to copy.





3. Select the Yes button confirming you'd like to make a copy.



You will now see the copy of the smart waiver in your Waiver Editor.