Each service plan includes an allotted number of signed waivers per month. When you approach your monthly waiver limit (75% of quota) an email message is sent notifying you that the account is near its limit with a reminder to upgrade to avoid a disruption in service. These emails will be sent each day until the account is either upgraded, to allow more signed waivers, or the current billing cycle has ended.
If the monthly waiver limit is exceeded, an additional email is sent notifying the administrator that the Waiver Console will be disabled until the service plan is upgraded.

If your Waiver Console has been disabled you can upgrade your service plan at any time.
If there is excessive use of the service over your allotted waiver limit, your waiver templates may be disabled as well.

To upgrade your service:
1. Click on the My Account icon and then Billing.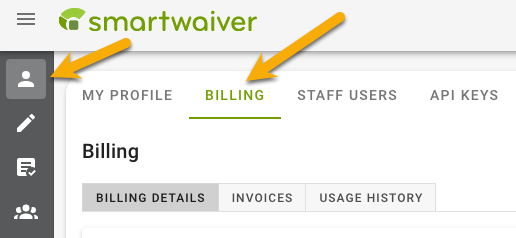 2. Click on the Change Plans button.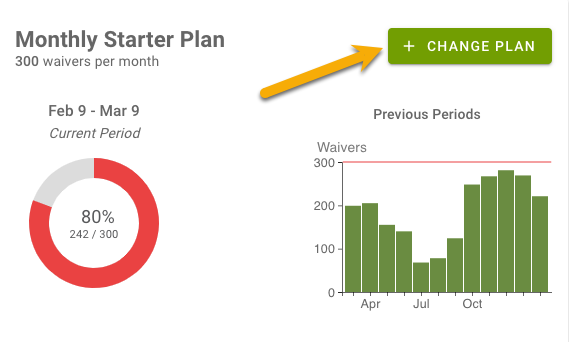 3. Select a monthly or annual plan that allows more waivers than your current plan.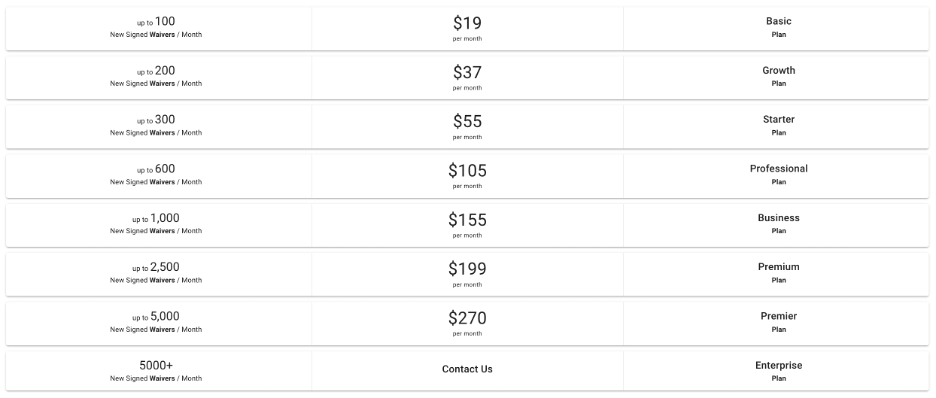 Once updated, you will again have access to the Waiver Console and signed waivers.


Important to note: You can upgrade or downgrade your account at any time, depending on your business levels. When you change your plan a credit will be issued to your account for the unused days on your current plan and a new billing cycle for the new plan will begin.

Related Articles:
How do I upgrade my account?
How do I downgrade my account?