If your waiver can include minors—that is, if a parent or guardian can sign a waiver on behalf of a child—use this tab to customize your minor-related settings.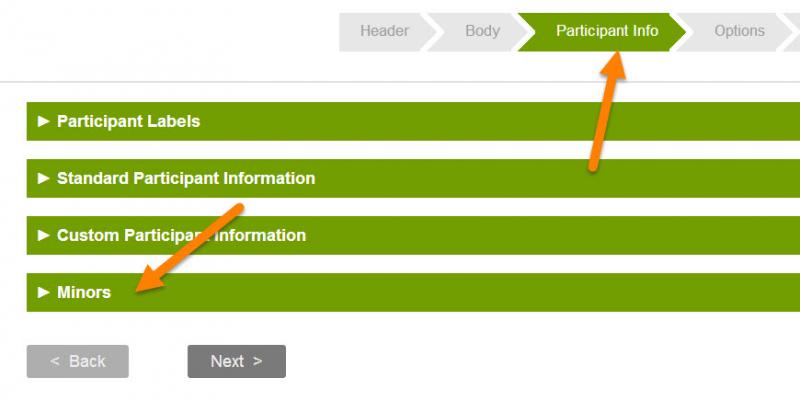 For example, you can specify whether only the adult or both the adult and the minor must sign the waiver, whether participating adult can be allowed on the same waiver as the minor, whether one waiver can apply to multiple minors, and the age of majority that applies to your waiver. The parent or guardian verbiage can also be customized as required.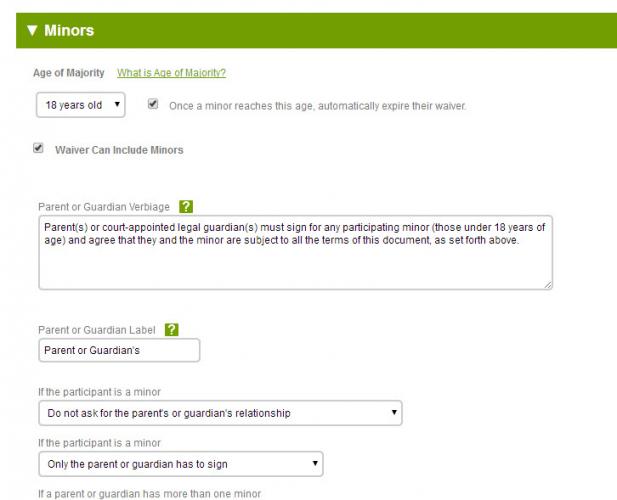 To remove the adult from the minor waiver uncheck the box "Waiver Can Include Adults." To give your participants the option of having a waiver which allows only minors to be on the waiver, as well as a waiver that's valid for both minors and adults, then check the box "Allow a participating minor without a participating adult."