Archiving a waiver removes the waiver from your Waiver List, however, a web user with the waiver URL can still locate and complete it online.
To completely disable Archived Waivers:
1. Click on the Create/Edit Waivers icon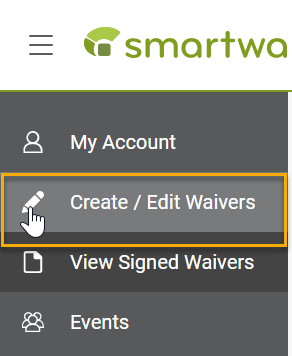 2. Click the arrow next to the Edit button to first Archive the waiver.

3. Click Yes, Archive This Waiver

4. Click on the View Archived Waiver button.

5. Uncheck the checkbox at the top of the page.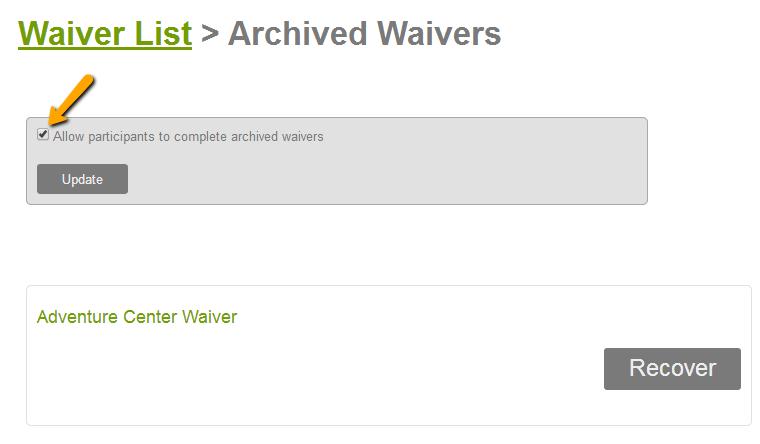 6. Add whatever customized text you'd like web users to see when trying to view your archived waiver and then click the Update button.
Now when someone tries to access your archived waivers directly from the URL, they will see your message and will be unable to complete the waiver.