If you'd like to view your customer's signed waivers on an iPad tablet, then the easiest way is to download our free Smartwaiver Waiver Console app. Setting it up is a simple matter of a few steps.
* Note - The Smartwaiver Waiver Console App is compatible with iPad 4 or higher as well as the Samsung Galaxy Tab A 9.7" or Galaxy Tab E 9.6" The app requires iOS 9.0 or Android 6.0 later and WiFi only (3G is not required unless you have an off-site location).
1. Download the Smartwaiver Waiver Console app for your iPad.
2. After the app is installed on your device, enter in your Smartwaiver username and password.
Once you're logged in you can preview individual waivers, see the most recent waivers that have been signed in real time, check-in your customers, create an event, filter and search for a specific person and capture photos of IDs


The Waiver Console app comes with an easy to set Lock Pin.
1. Select the Gear Icon.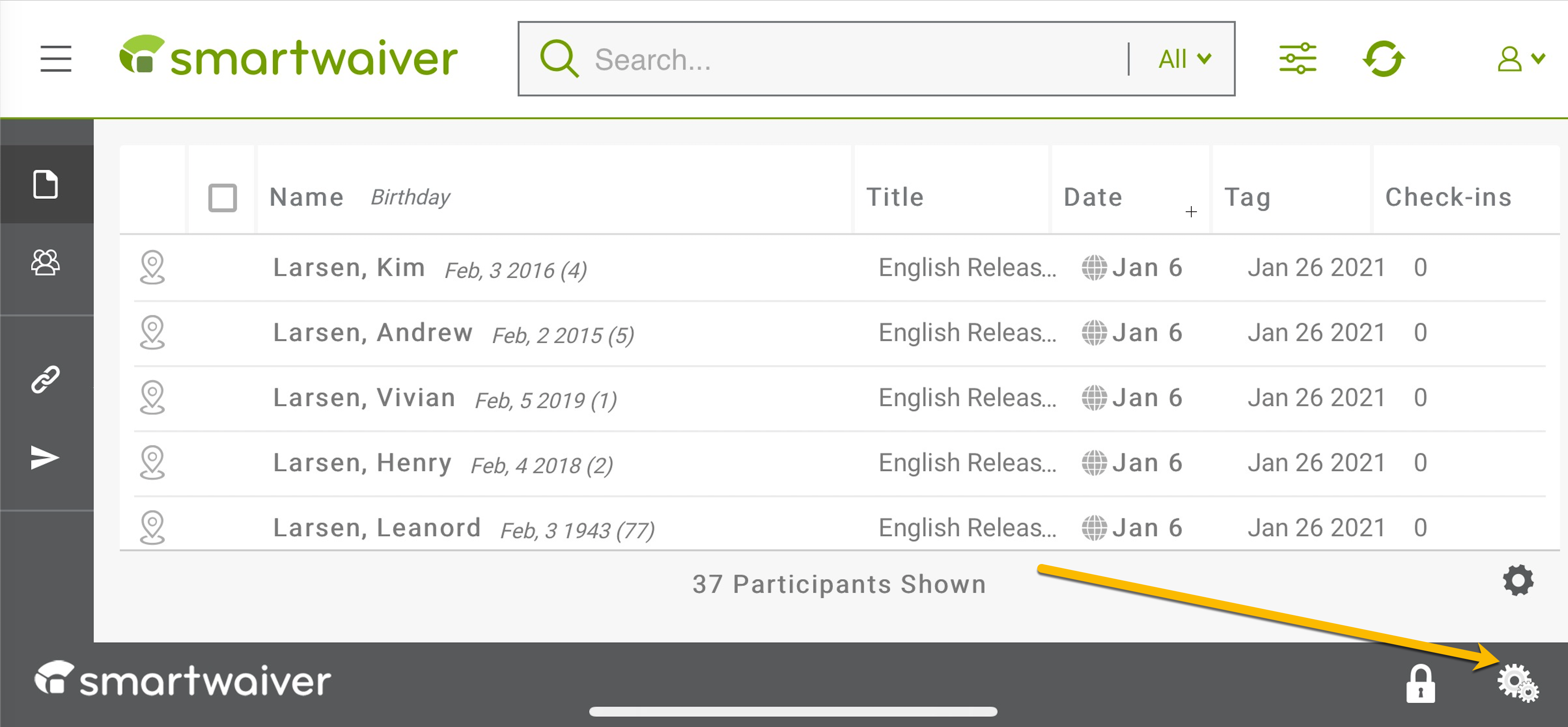 2. Select New Lock Pin.
3. Set a four-digit pin.
You can set a new Lock Pin, remove the old one or completely reset the app which will require you to enter in your log in information again. Once you've touch the lock icon in the bottom tray bar, access to your waivers will be locked without the Lock Pin.