Your Business Name appears in the From line on confirmation emails sent to customers who sign your waivers in Web Mode.
To change your Business Name:

1. In your Waiver Editor, click on the green Settings button/Gear Icon in the upper left.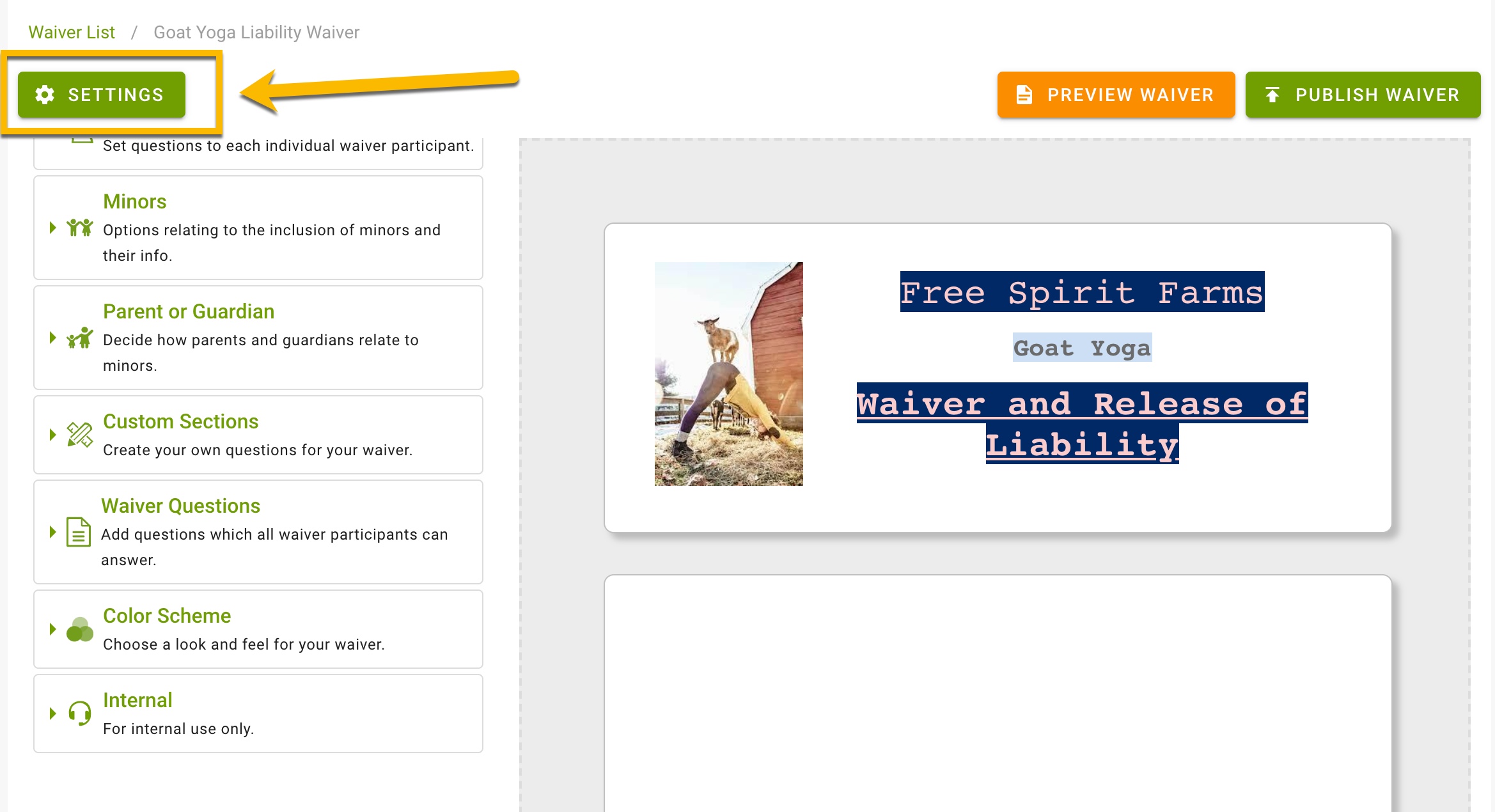 2. From this window you can adjust your Business Name.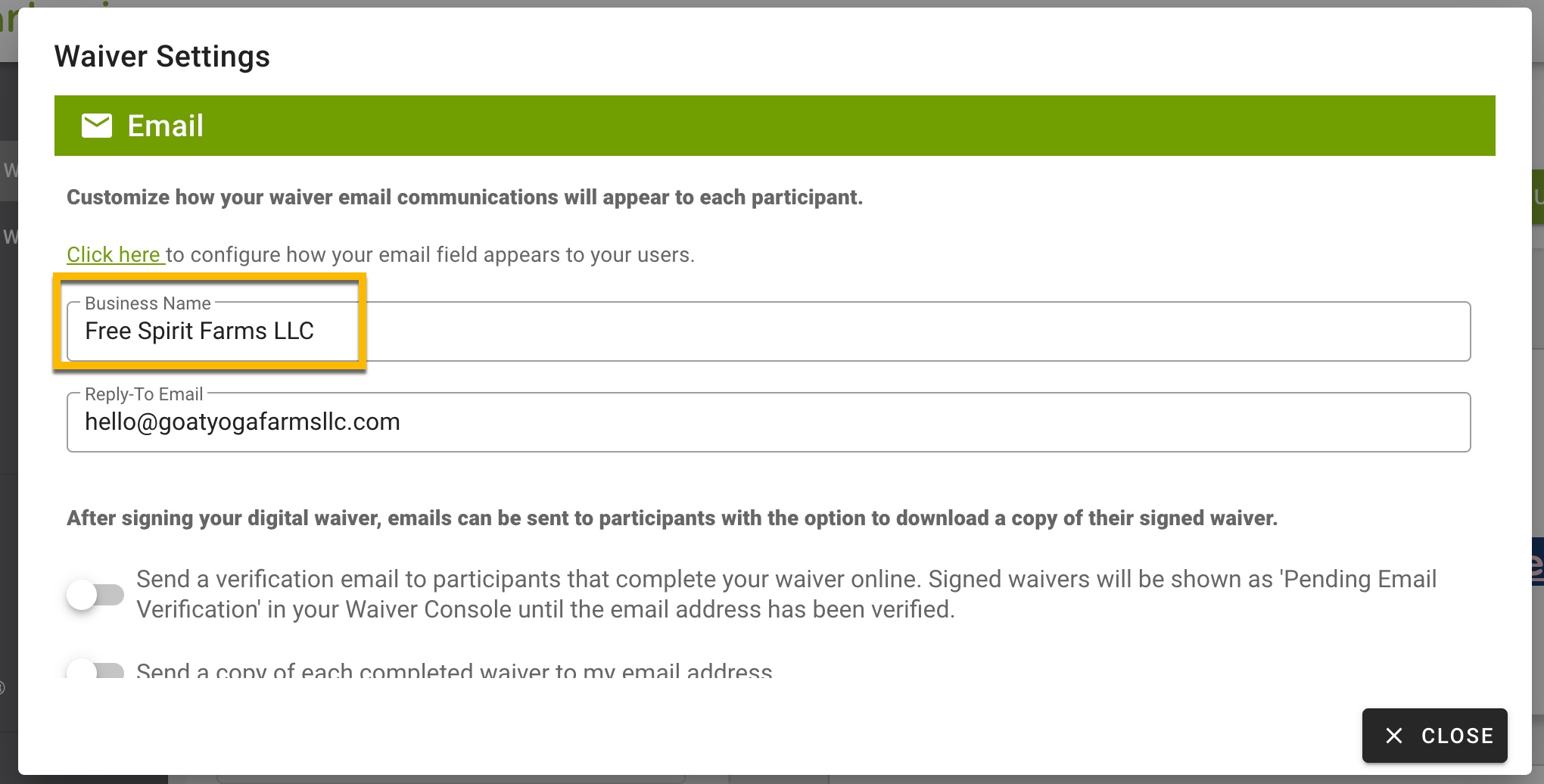 When your waiver is ready/all edits have been made, be sure to click Publish Waiver in the upper right to publish any changes you have made.

3. How your Email will appear in Participant's Inbox: