The age of majority is the legally defined age at which a person is considered an adult, with all the attendant rights and responsibilities of adulthood. On your waiver a Minor is considered a participant that is under the age of majority. All minors listed on your waiver will need to enter their date of birth to show that they are in fact a minor. This also allows the current waiver on which they are listed to expire when they reach age of majority and become an Adult.

The age of majority is defined by country and state laws, which will vary. It's a good idea to consult with your legal advisor or insurance company if you are unsure of your state's age of majority.

To set the age of majority on your waiver:
1. Select Create / Edit Waivers and choose the waiver you'd like to edit.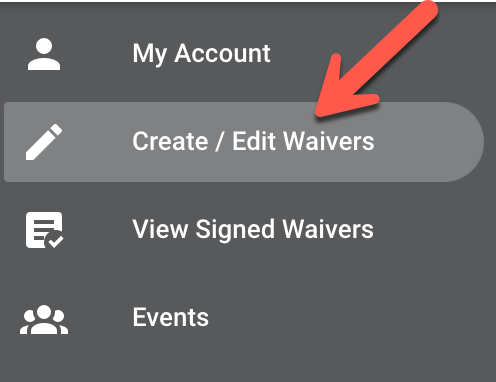 2. Click on the Minors tab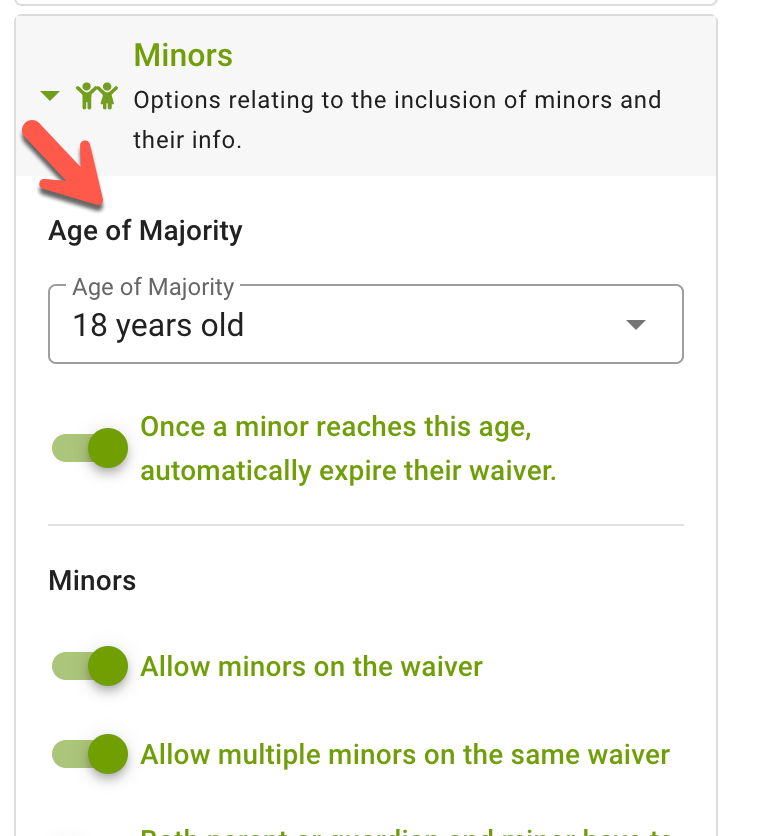 Related Articles:
As a parent or guardian, can I sign a waiver on behalf of a child?