If you have an integration set up with Smartwaiver and are using Webhooks to receive the Smartwaiver data, you can use Webhooks on an Account Level and also at the Waiver Level. This can be especially useful for organizations that are managing multiple locations with different waivers and want to move waiver-specific data to different endpoints.

Note: Waiver Level Webhooks will always supersede Account Level Webhooks.
In order to set up a Waiver Level Webhook, go to the Waiver Editor, select your waiver and then go to Settings

And scroll down to Webhook.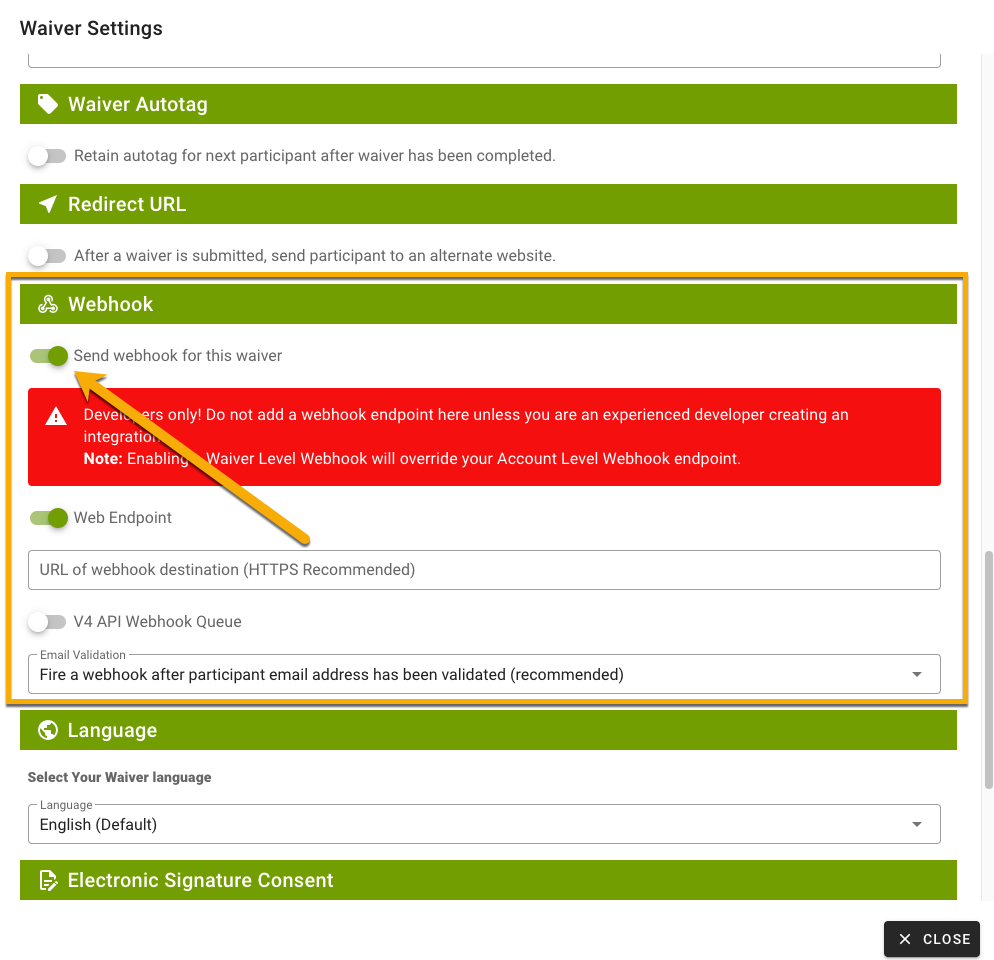 Related Articles:
What are Webhooks?