If your customer signs and submits a smart waiver online, you have the option of asking the participant to verify their email address. This is an internal step your business can take to add an additional layer of verification to the waiver signing process. If the participant does not verify their email address, it is up to your business to determine whether or not to accept the waiver.

If this optional setting is turned on, you will see a red question mark next to the participants name in your Waiver Console.





If you need to resend the verification email, you can simply click on the 'Resend Verification Email' link in your Console. This link will be available for 3 days.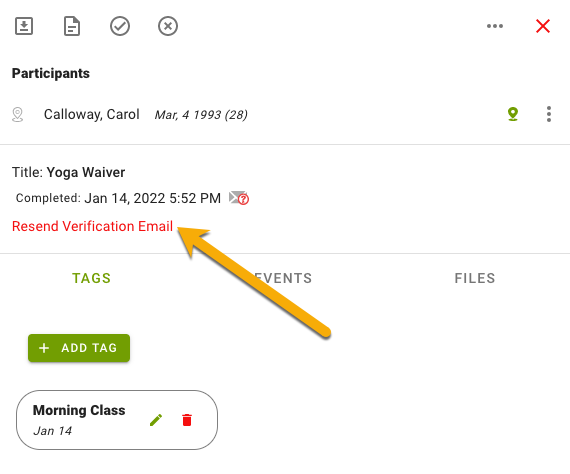 Related Articles:
Verifying the Participant's Email Address
How to disable Email Verification