Tags are a way of categorizing waivers in the Waiver Console, making it easier to find specific waivers quickly. For example, you might create tags for different activities for which your customers sign waivers, such as "skiing," "snowboarding," and "snowshoeing." You can then use the tags filter to find the participant you're looking for.
1. To add a tag to a participant after a waiver has been signed, select the participant in the Waiver Console and then click the Add Tag button from the Participants pane.

If there are multiple participants listed on the waiver, you can add a tag to All Participants, or just one.


2. To easily find the tags you've added to the participant(s), simply use the Tag label when searching in the Waiver Console.

You can also use the Tag filter next to the search box in the Waiver Console.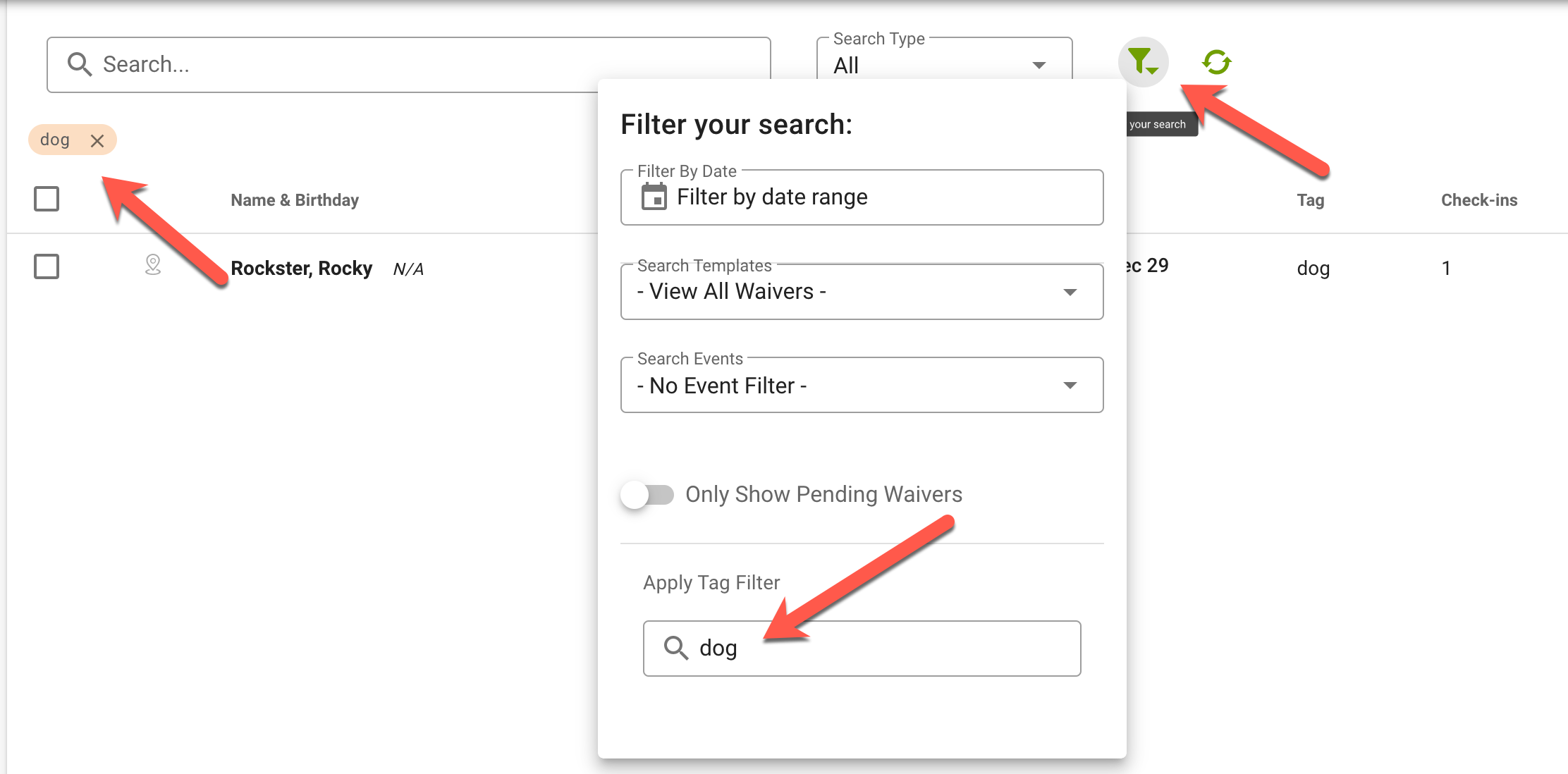 In both cases, only the participants with the specified tag will appear in the search results.