Once your smart waiver is published you can share the link to the waiver on your website, in your email and on your social media pages so that participants can sign before they arrive to their activity.

You can also embed your digital waiver directly on your business Facebook Page so your customers and Fans can complete it directly on your Page.

To add your smart waiver link to your social media pages:

1. Be sure you are logged in to your account.
2. Click on the Add To Your Website button and then select the Social Media tab.
3. Choose your waiver and then click on the appropriate social button.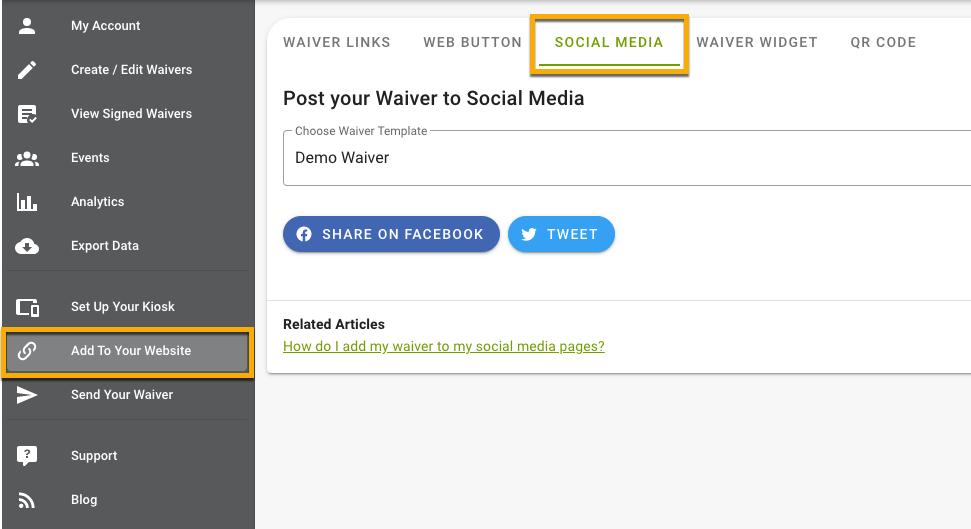 If adding to Facebook:
1. Select how you would like to share.
2. Write a descriptive message about your waiver.
3. Click Share Link.


Your post now appears in your company's Facebook feed:


If adding to Twitter:
1. Edit the text before your digital waiver URL
2. Select Tweet
Your smart waiver will then appear on your timeline for followers of your company.
Related Articles:
How do I add a link to my smart waiver in an email?
How do I create a web button for my website?