1. Once logged into your account, you can see waivers you've created by clicking the Create / Edit Waivers tab.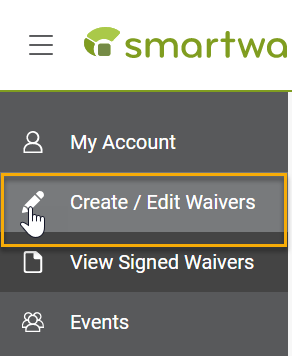 2. Here you can select Edit, which will allow you to update the details of your waiver.

3. Clicking on the arrow next to the Edit button will allow you to Copy and Archive your waiver.