* A paid account is required to invite Event Managers by email

Events feature in Smartwaiver makes it easy for you to group participants together so you can keep track of everyone who has signed a waiver for a specific event, like a birthday party.
With most events, you ideally want all participants to have their waiver signed BEFORE they arrive at your facility. To help make this happen, you can assign Event Managers to monitor which participants in the group have signed their required documents/waivers. They can then send reminder emails to the participants that have NOT signed their waiver.


TO ASSIGN/INVITE EVENT MANAGERS (*paid account required)

1) Log in to your Smartwaiver account
2) Click on the Events tab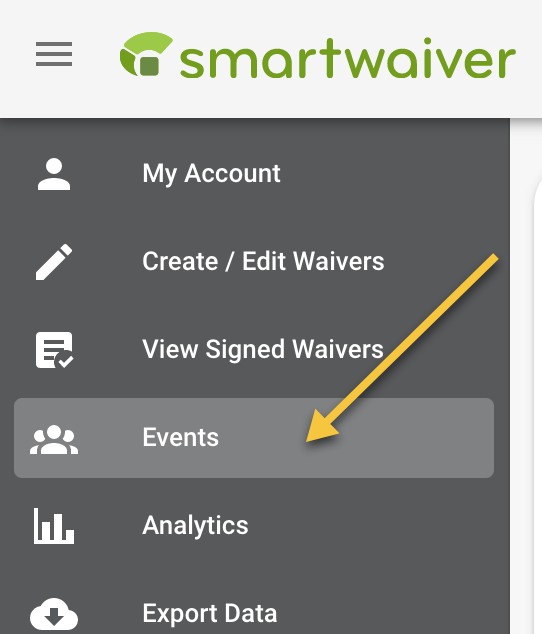 3) Click Create New Event and complete the required information
4) Add the name and email address of the Event Manager.



5) Click on Create Event button

The Event Manager will receive an email from Smartwaiver inviting them to manage their event.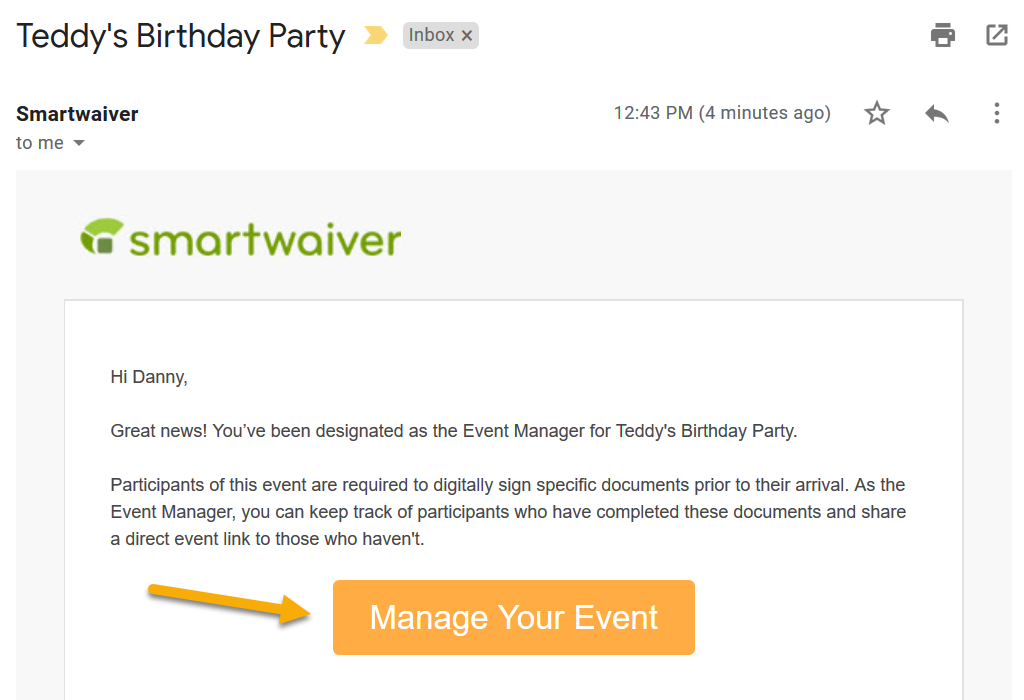 When the Event Manager clicks on the Manage Your Event button, they will be asked to enter their last name. (Note: This is case sensitive)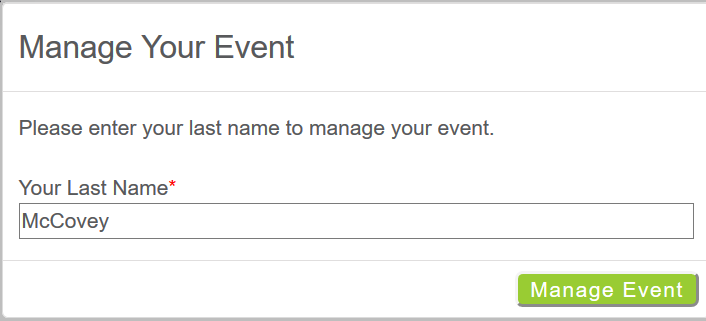 The Event Manager will then have access to a view-only page that shows the first name and last initial of the participant that has signed the event waiver.

* Important: Only participants that have clicked on the unique event link and completed the document/waiver will appear on this page.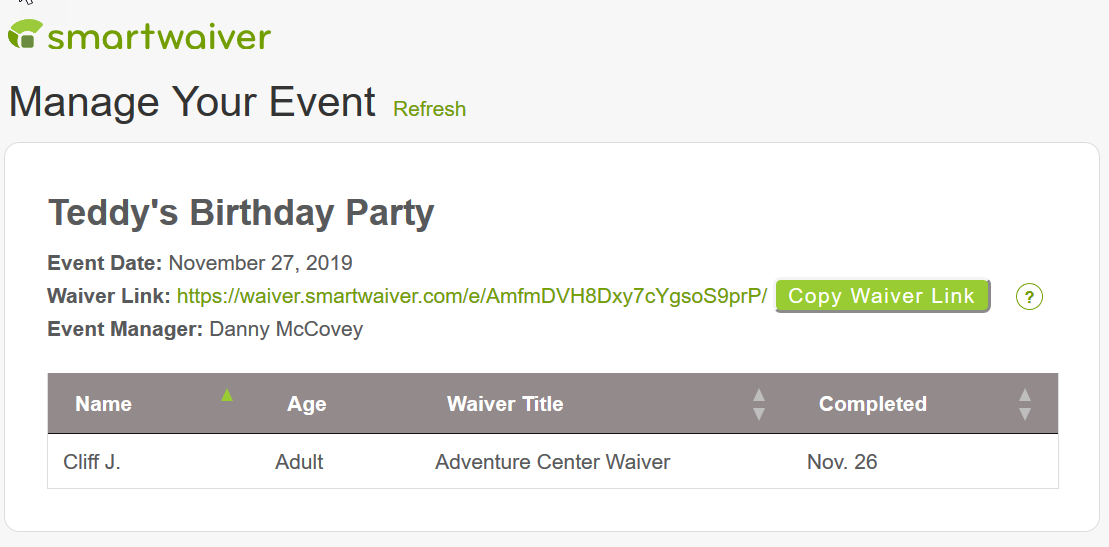 The Event Manager can click on the Copy Waiver link and paste into an email requesting participants sign the waiver.

The link takes the participant to the Event Landing Page.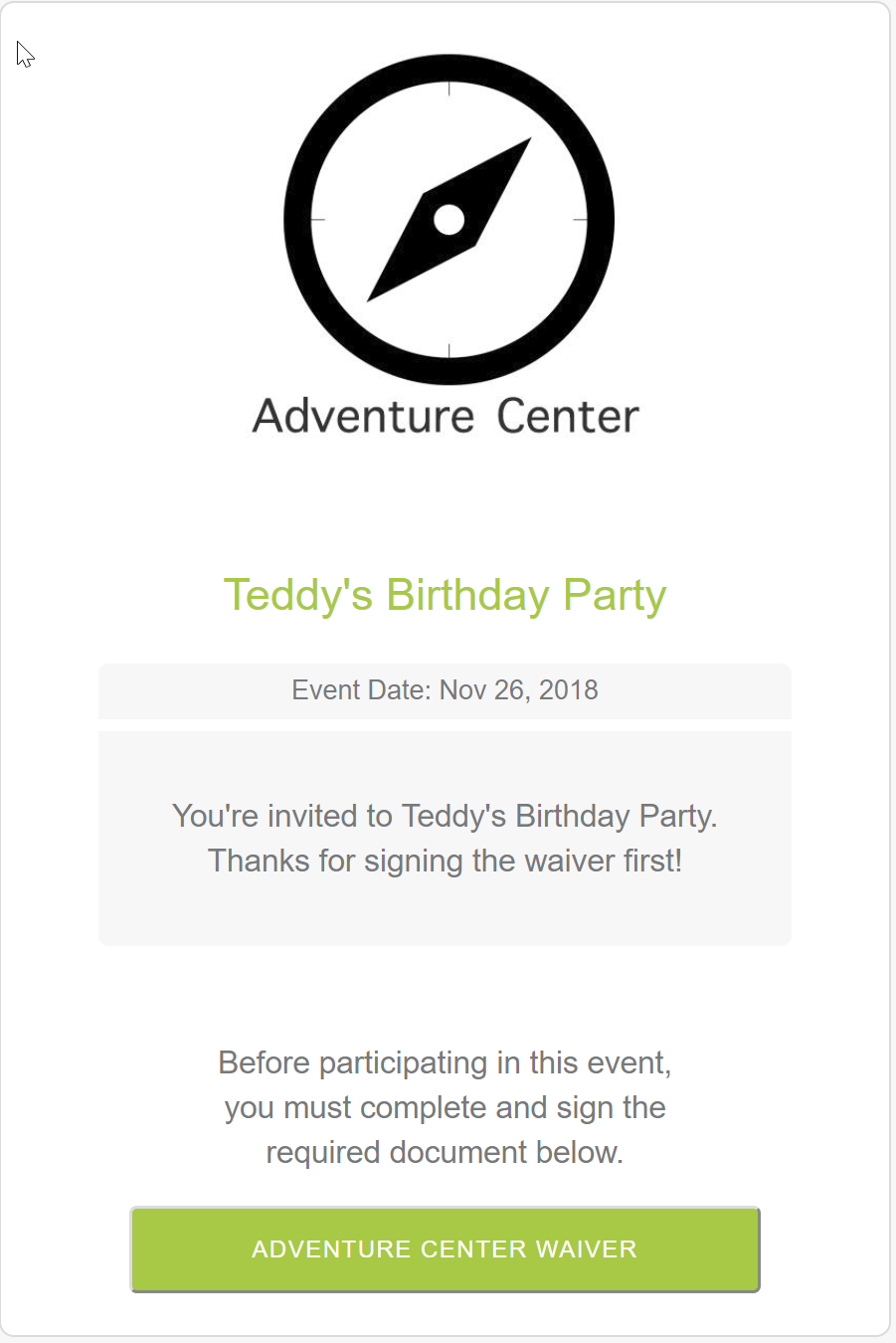 Related Articles:
Managing Events With Smartwaiver