You can create a customized web button for your digital waiver and place on your website to encourage participants to sign ahead of time.

1. Log in to your account.
2. Click on the Add To Your Website button and then click on the Web Button tab.
3. If you have more than one digital waiver, select the one to use.

4. Add customized text to your button (limit: 30 characters).



5. Select the font size font color, and button background color.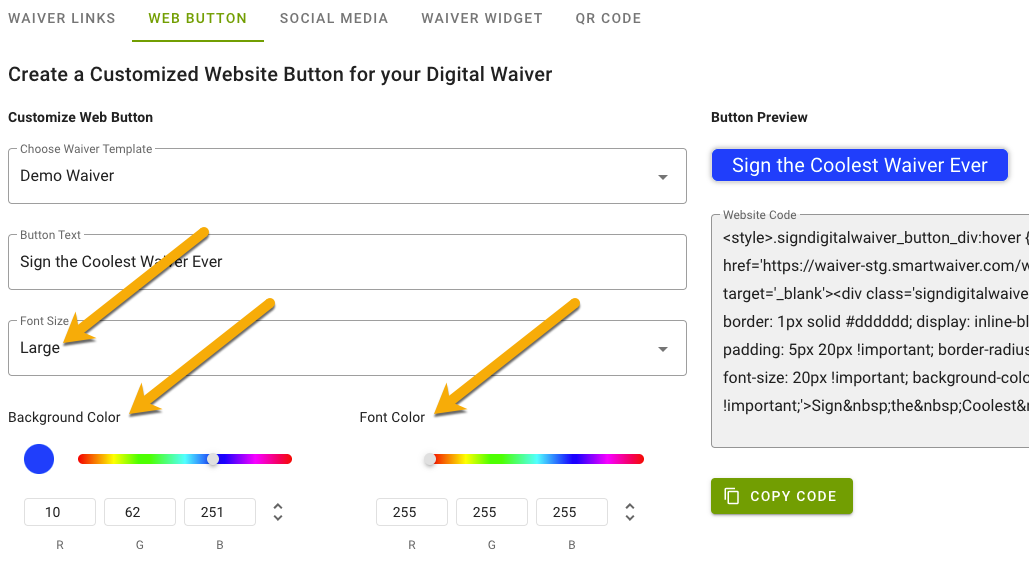 6. Copy the HTML code.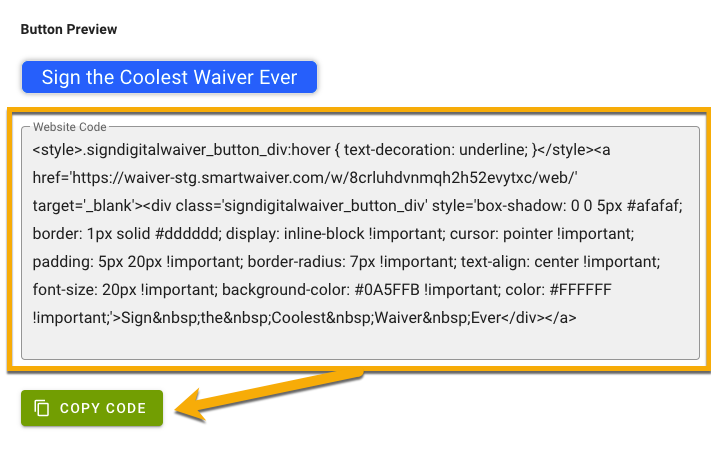 7. Send the HTML code to your web developer or paste into your web editor.

Once the code is in place, the web button will link directly to your digital waiver from your website.
Related Article:
How do I add a link to my digital waiver in an email?
How do I share my digital waiver via social media?