If you're using the updated Waiver Console, you can find your API key by logging into your Smartwaiver account:
1) Click on the My Account icon and then API Keys.

2) Click on the Create New API Key button.

3) Create a name/label for your API Key and then copy it.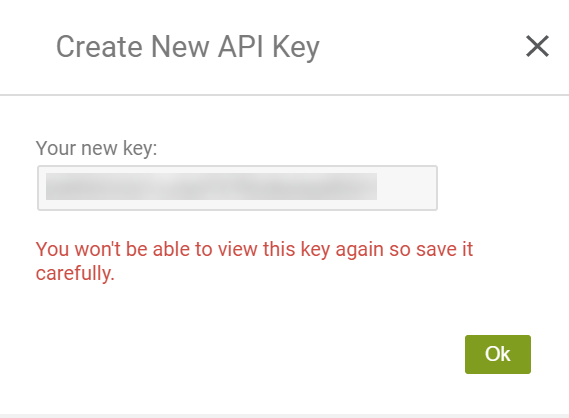 You will see your key listed with the checkbox ticked indicating that the API key is enabled. To disable, simple un-tick the checkbox.