You can jump into the Analytics section of your Smartwaiver account at any time to get a quick idea of waiver usage, overall participant numbers, and check-in numbers.
While on your account's Analytics page, you can click into the three separate tabs (Waivers, Participants, or Check-Ins), and adjust the Date Range window accordingly to get a quick idea of overall numbers you hit for a particular date range.
The Waivers tab: counts the overall number of signed waivers/signatures collected.
The Participants tab: looks at the overall number of participants who were recorded on any/all signed waivers that were collected (this number may be different from your overall 'waiver' count if minors were collected within a waiver form along with their parent/guardian).
The Check-Ins tab tracks the number of guests who were checked in by signing via kiosk, or checked-in manually by your team.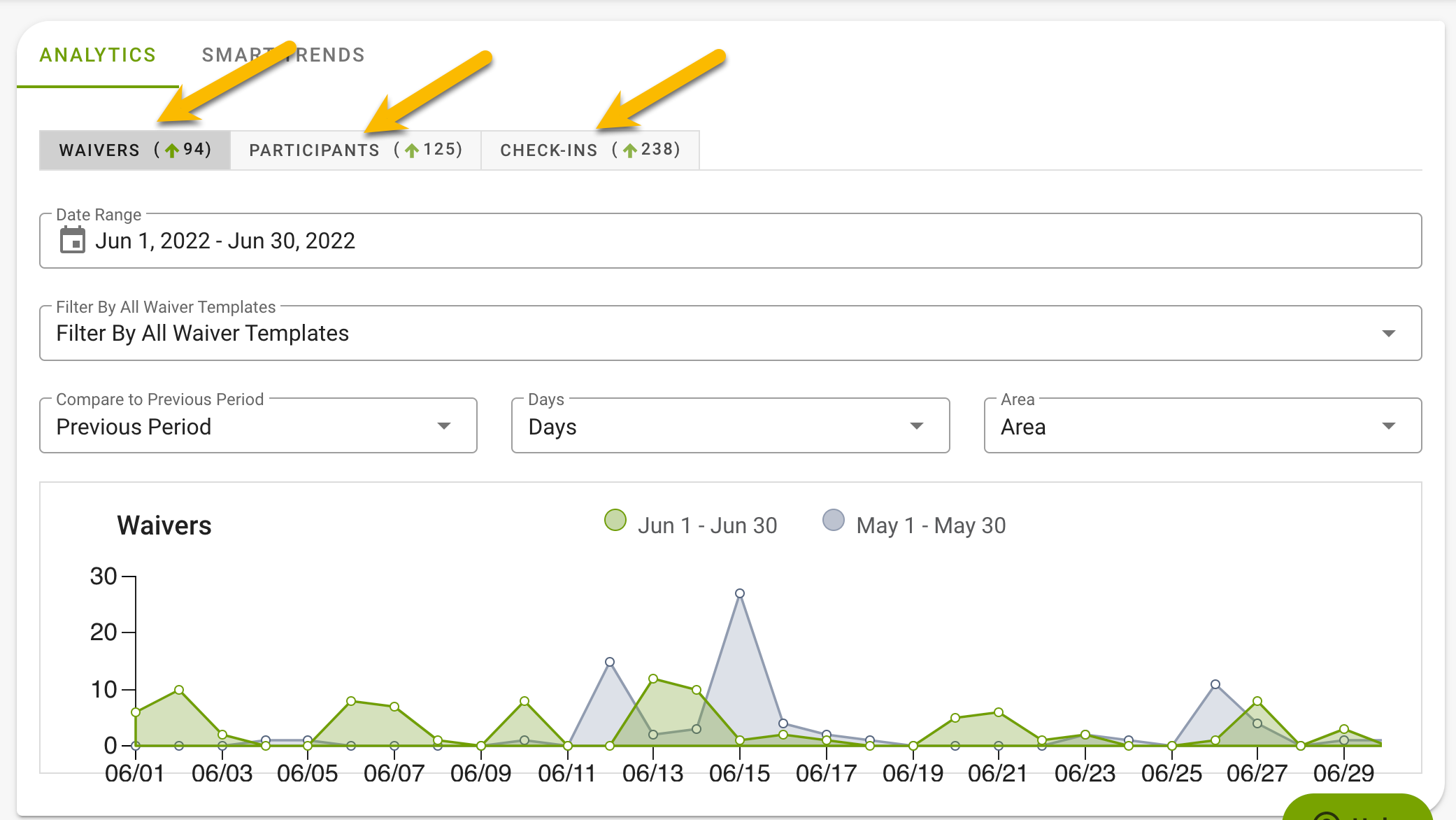 In addition to setting a Date Range filter - you can also adjust:
Which Waiver Template/Title you want the Analytics to filter from
If you want to Compare this data against a previous period - or remove the comparison
Displaying the graph data by Days, Weeks, Months
See also: