Creating an account is quick and easy. Each service plan comes with a 15-day free trial with no credit card required to sign up. There are no contracts, and you may change or cancel your plan at any time. During your free trial period you can collect up to 100 signed waivers.
Simply go to Smartwaiver.com and click Try It Free.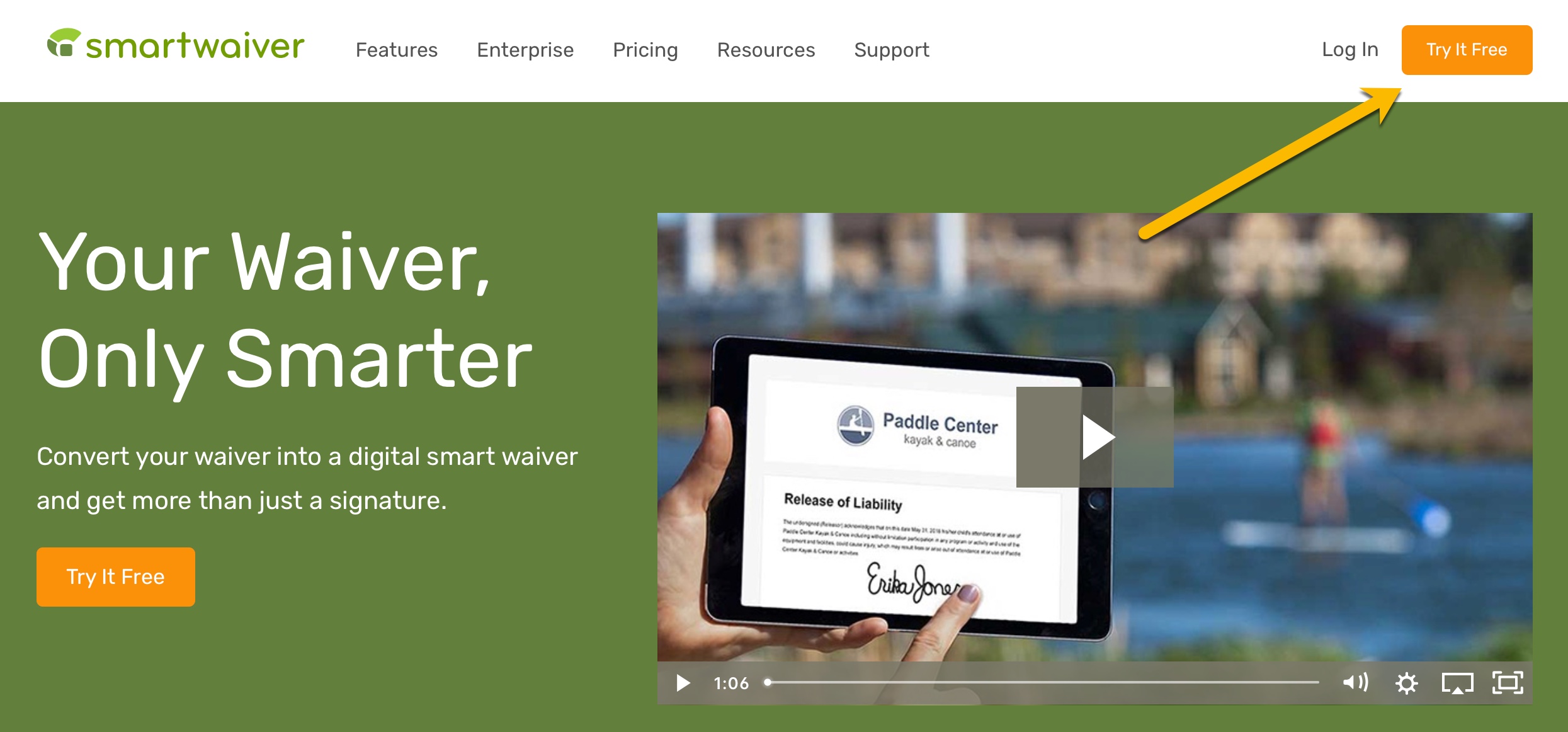 Smartwaiver only requires your email address, and a username/password which you create.
Note: your username cannot be changed once it is created.
Smartwaiver is completely web-based, so you can access it from any web-enabled device without having to download or install software.

Further options: