To Upgrade Your Service Plan:
1. Click on the My Account icon and then Billing.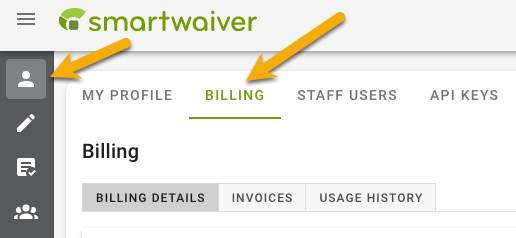 2. Click on the Change Plans button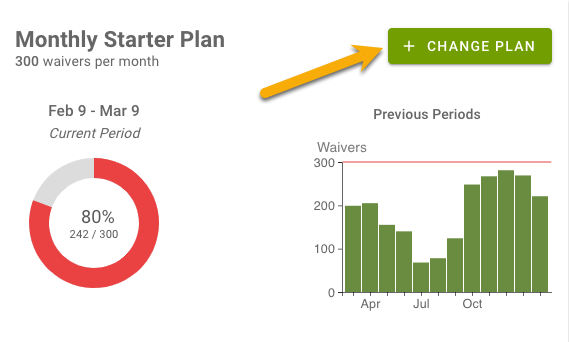 3. Select a monthly or annual plan that allows more waivers than your current plan.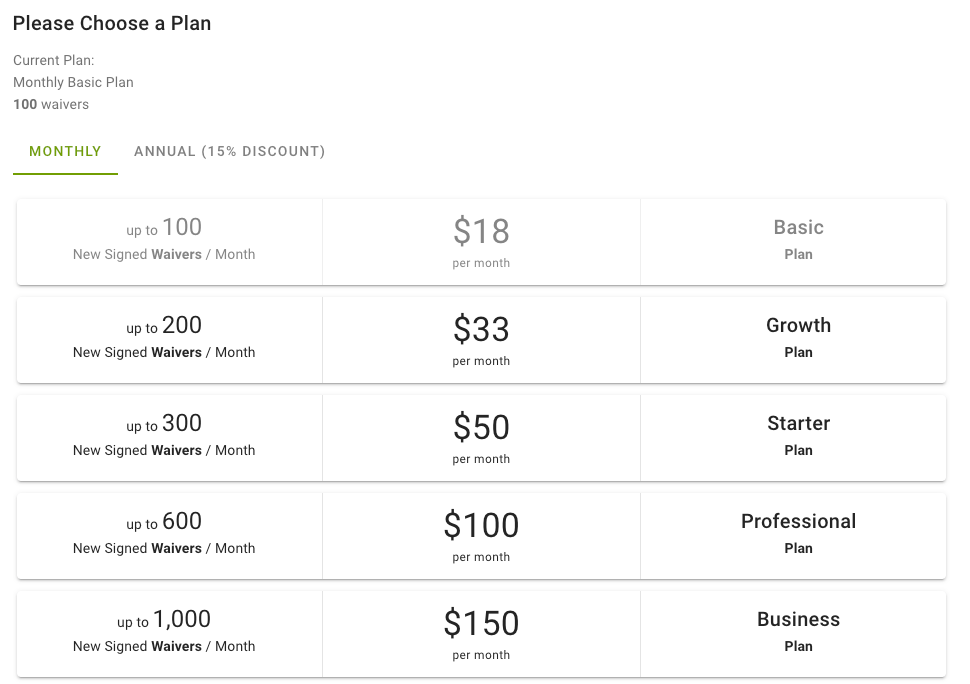 Related Articles:
How do I downgrade my service plan?
What happens if I go over my monthly waiver limit?