You can download all of your signed waivers to a CSV file. You can also download individual signed waivers as PDFs.
To download your waiver information to a CSV file:

1. Click on the Export Data link from the sidebar and then click on the Participant CSV link.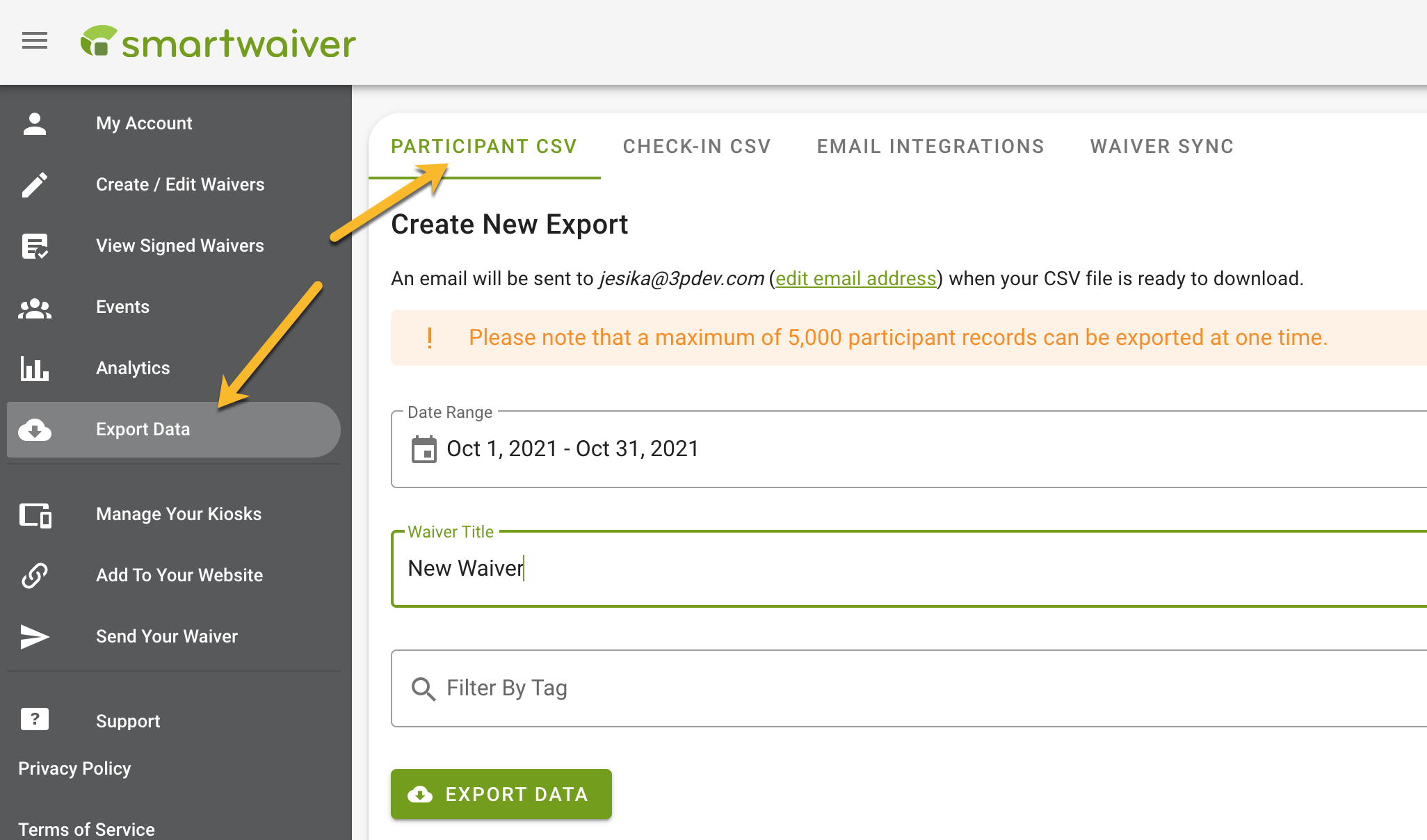 From this page you can download your signed smart waiver data by:
Date Range the signed smart waiver was submitted,
Title of Waiver if you have multiple waivers in your account, or
Tag assigned to the waivers manually or automatically
2. Click on the Export Waiver Data button to begin the export.
- You will need to refresh the page to see the new export (once it has finished processing).
- You will also receive an email (to the main admin email on file) as soon as the export is complete and ready for download.
All information from your customers' signed waivers will be downloaded onto your computer as a CSV file.
You can view your CSV file with the following spreadsheet software: Microsoft Excel, Apache OpenOffice (free) or Google Drive (free).
After you download waiver data to a CSV file, you may want to remove duplicate email addresses in the Email field before importing the data into your email deployment system. Most email systems (e.g. MailChimp and Constant Contact) will automatically remove duplicates during the import process, however removing them prior to import may be helpful for those monitoring their contact count.


Related Articles
How do I read a CSV file?