If you are using MailChimp for your email marketing system, you can automatically transfer participant contact information from Smartwaiver to MailChimp with Smartwaiver Third-Party Integration.


Log in to your MailChimp account and click on your account name.




Click on Account.





Click on Extras and then select API Keys from the drop-down menu.





Click the Create A Key button.





Copy the API Key.




Log in to your Smartwaiver account.


Select the My Account link on your sidebar and click on the Integrations and then Add Integration




Select MailChimp from the Select a Email Service drop-down menu, chose the Waiver Template, and click Add Integration.



Paste your MailChimp API Key under the Settings section and click the Retrieve Lists button.




After your MailChimp API Key is saved, you'll have the option to select from the MailChimp List drop-down menu and the option to Integrate email addresses.




Once MailChimp is integrated you will see a green status showing Success. You can disable the MailChimp integration by selecting the Disable Integration button.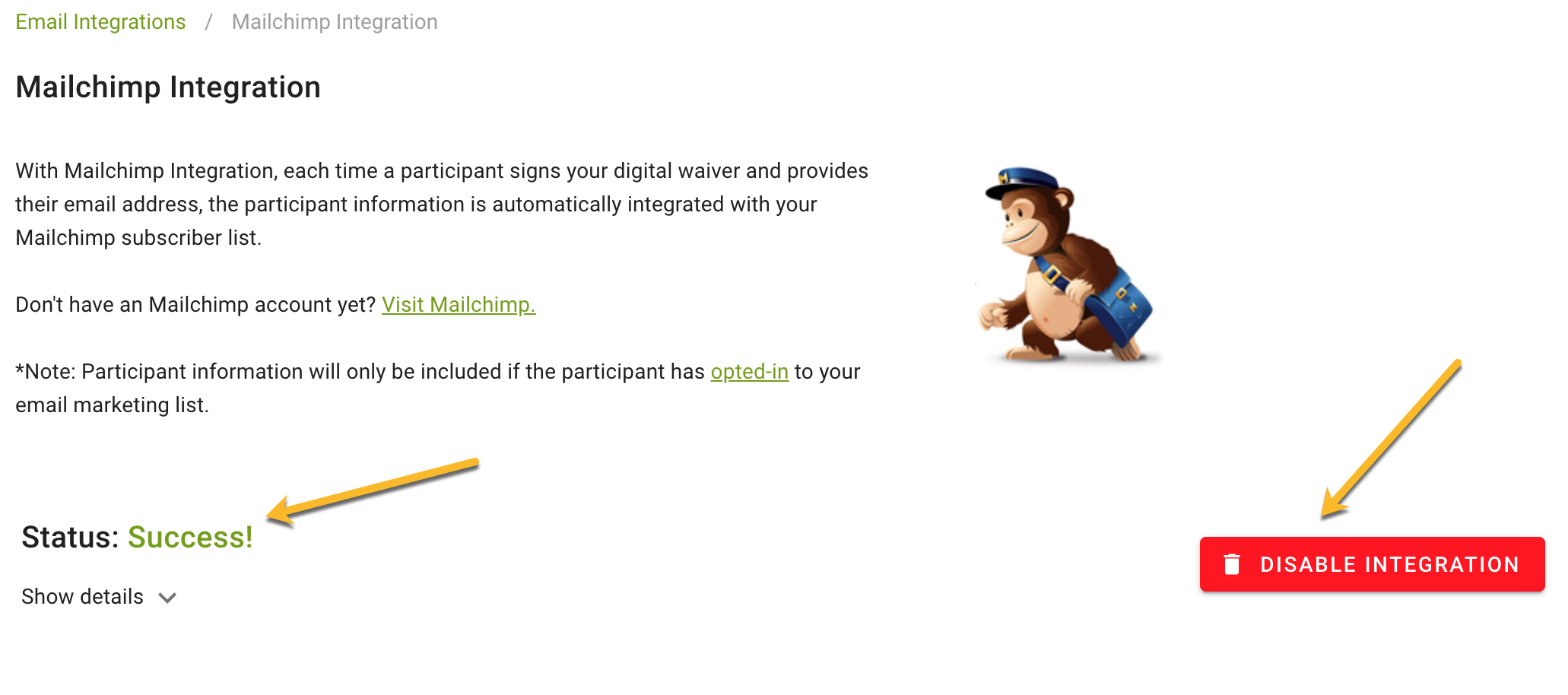 The email addresses from those that signed your smart waiver (and opted-in) will now integrate with your MailChimp account. MailChimp will ensure that no duplicate email addresses will be added.