TicketingHub is a complete online booking platform engineered for growth. They provide intuitive and cost-effective ticketing solutions for suppliers across the tourism, attractions, adventure, and events industry.

With the TicketingHub + Smartwaiver integration, guests receive a link to the supplier's release of liability waiver along with their confirmation email. This way, attendees can sign their release forms online before they arrive, saving time when they check-in for their scheduled event.

In a few easy steps, suppliers can link their Smartwaiver accounts to their TicketingHub accounts, creating a seamless integration that saves time for attendees and event organizers.



Once activated, TicketingHub's automated confirmation email will contain a link to the suppliers' digital smart waiver. They may also customize the email language to incorporate their own wording and remain consistent with their brand and marketing materials.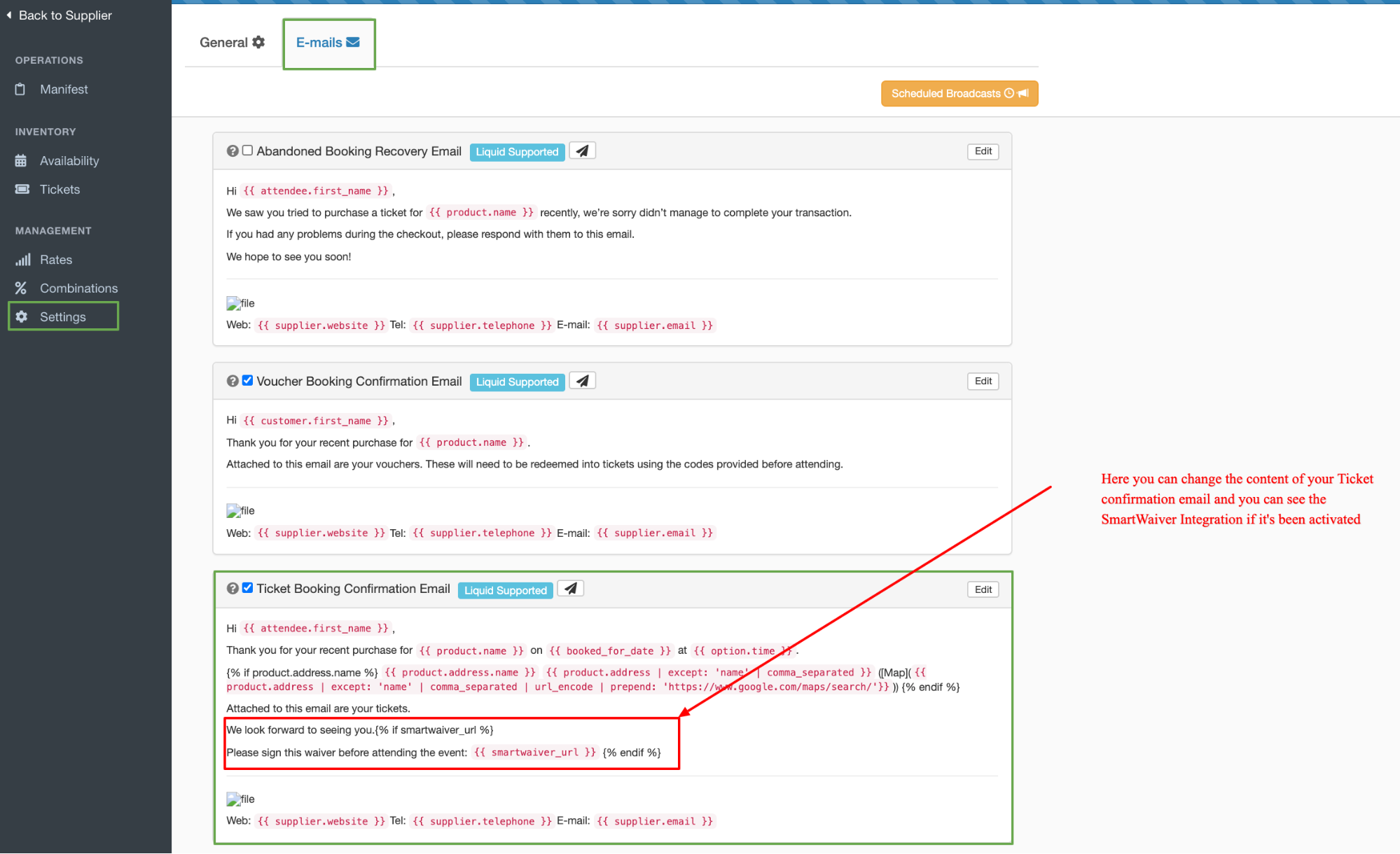 Learn how to enable the integration by visiting TicketingHub's support page.

Note: An active TicketingHub and Smartwaiver account are required to use the integration.