Booking Boss is a ticketing & booking software for attractions and activity providers, enabling you to streamline your ticketing, bookings and capacity management processes from one platform.
Make more bookings and expand your footprint while reducing your admin workload.

With the Booking Boss + Smartwaiver integration, participants can access the waiver link via the 'Thank You' page upon completing their transaction in Booking Boss. This way, attendees can sign their release forms online before they arrive, saving time when they check-in for their scheduled event.

In a few easy steps, Booking Boss customers can link their Smartwaiver account, creating a seamless integration that saves time for their staff and participants.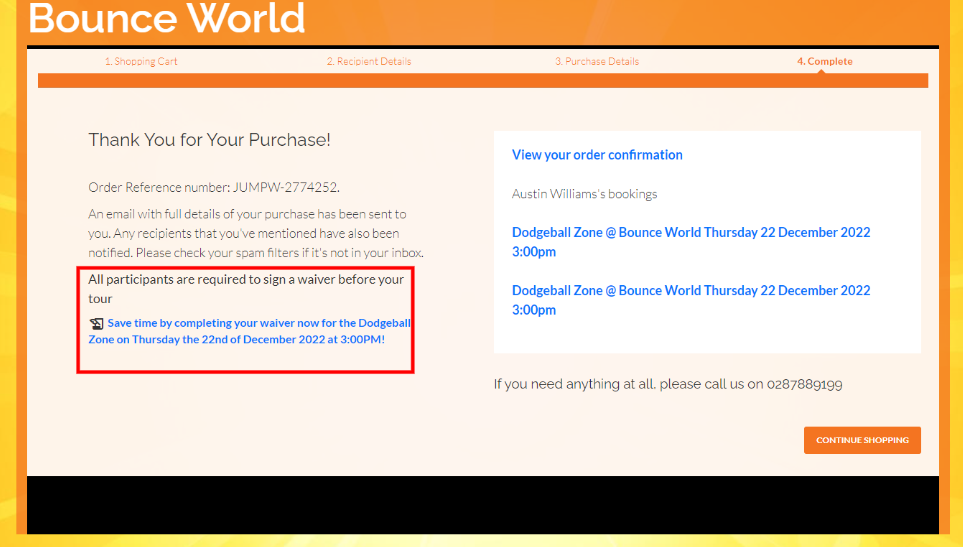 The waiver link is also available on the confirmation receipt and ticket emails.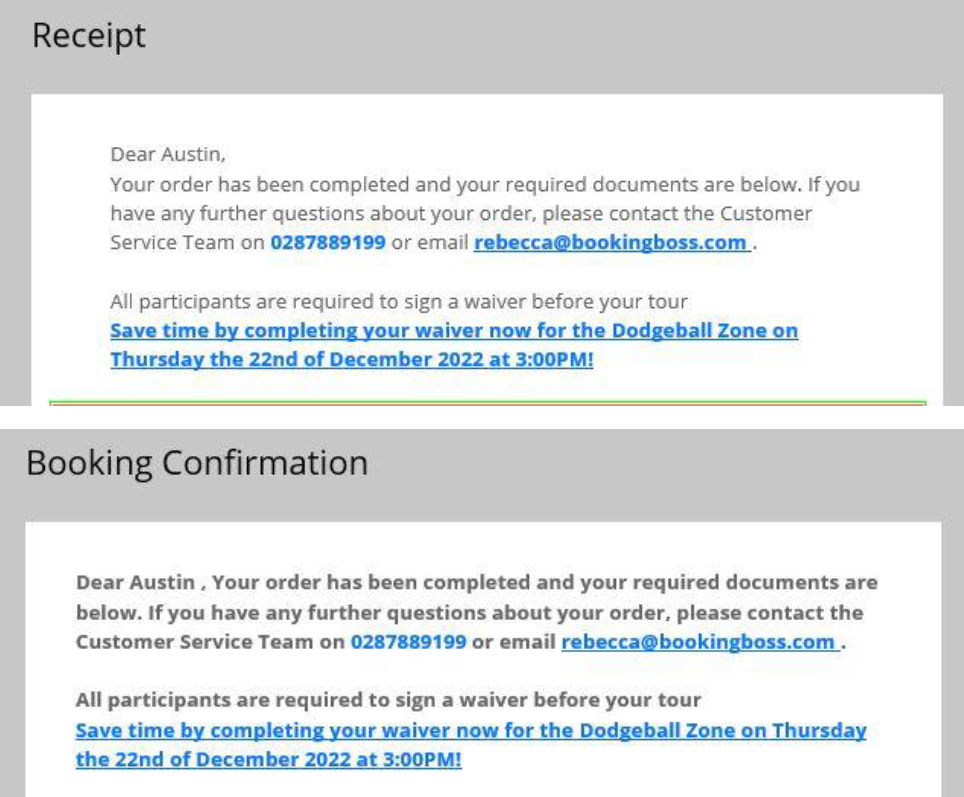 Once signed, the participant waiver information is accessible in 4 parts in the Booking Boss dashboard.

1. List Purchases
2. Within the Order
3. Check-In
4. Reports (Manifest and Waiver)
Learn how to enable the integration by logging into the Booking Boss knowledge base.



Note: An active Booking Boss and Smartwaiver account are required to use the integration.