BookingCentral is a booking platform for rental, tour & activity operators that streamlines operations and keeps everything in one place. This robust reservation management system includes automated texts, multiple locations, check in/check out with photo and damage reports as well as club/membership features.
With the BookingCentral + Smartwaiver integration, all of your signed waivers can now be displayed within BookingCentral, so you can quickly know whether a customer has not signed your waiver or not. You can also email or text a waiver to additional participants from the booking or during the check-in process.
Once the integration is set up, the Booking Confirmation will include a button on the email that will instruct the customer to sign your waivers. You can customize the button text and the include instructions for signing your waiver.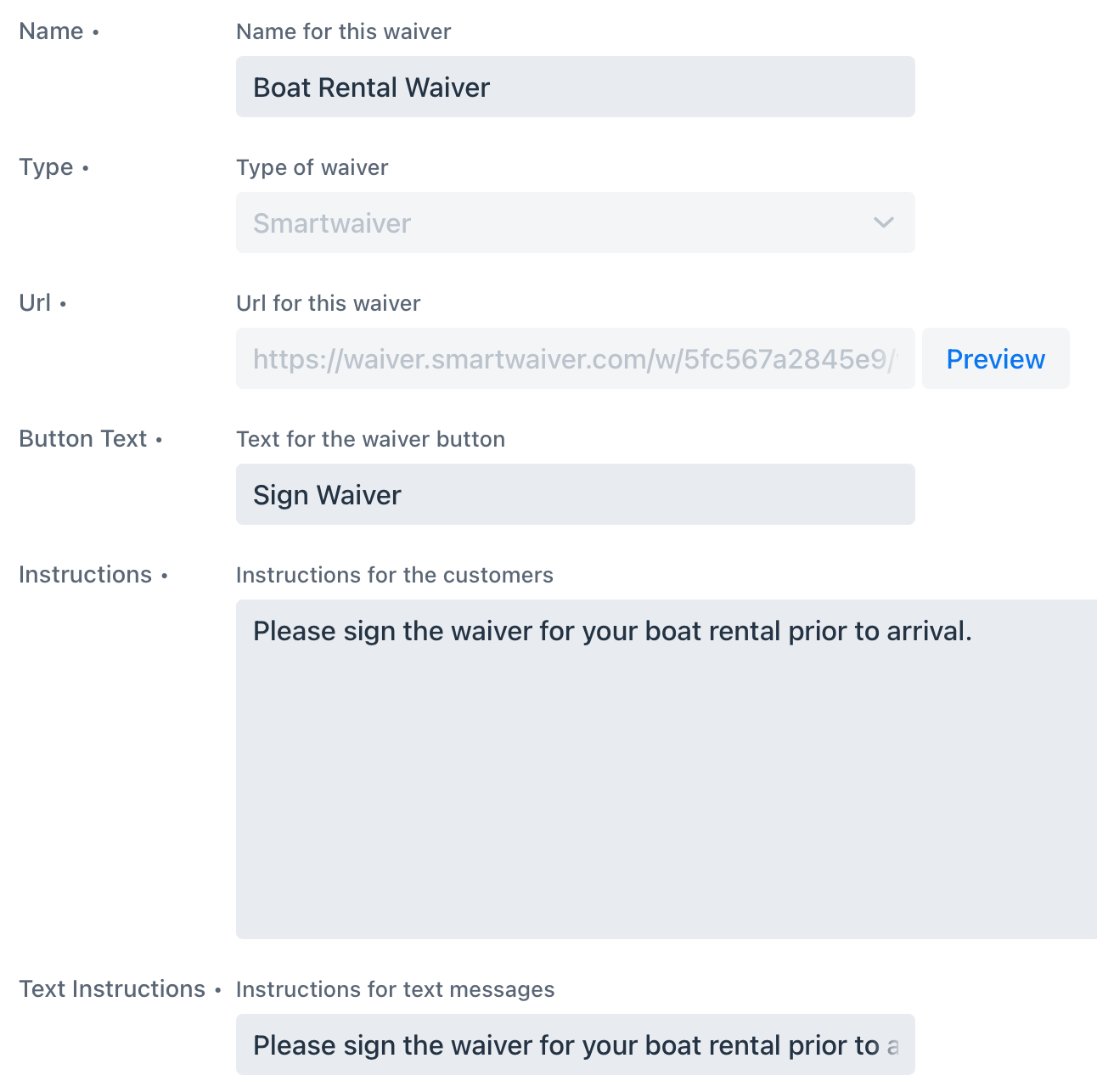 BookingCentral customers can learn more about how to set up the integration with step-by-step instructions.

Note: In order to use this integration, both BookingCentral and Smartwaiver accounts are required.