FareHarbor is an easy-to-use and powerful online booking solution for tour and activity companies. Using the Smartwaiver API, the good folks at FareHarbor have whipped up a seamless waiver signing integration into their software.

If you're a FareHarbor client and have things configured on the backend, your customers will be able to sign your smart waiver as part of the online booking process and you will be able to track and manage the signed waivers within your FareHarbor account.
What The Customer Sees
Immediately after a customer books an activity online they will receive a confirmation email that directs them to sign the waiver as a next step in the booking process.


Once signed, the document is automatically added to the customer's booking invoice.

What You See
On the FareHarbor manifest you will be able to see whether the waiver has been signed or not, as well as the number of people listed on the participant's waiver. You will also have the option of opening the signed document as a PDF or view it in the Smartwaiver Waiver Console.


Ensuring Signed Waivers Appear in Your FareHarbor Dashboard
Important! In order for signed waivers to appear in your Fareharbor dashboard, the participant needs to sign the smart waiver that is linked in the FareHarbor confirmation email.
If a participant signs a smart waiver that is NOT linked in the FareHarbor confirmation email, the participant data and signed document is saved in Smartwaiver but it will NOT automatically appear in your Fareharbor dashboard.
The most common reason for this scenario is shown below: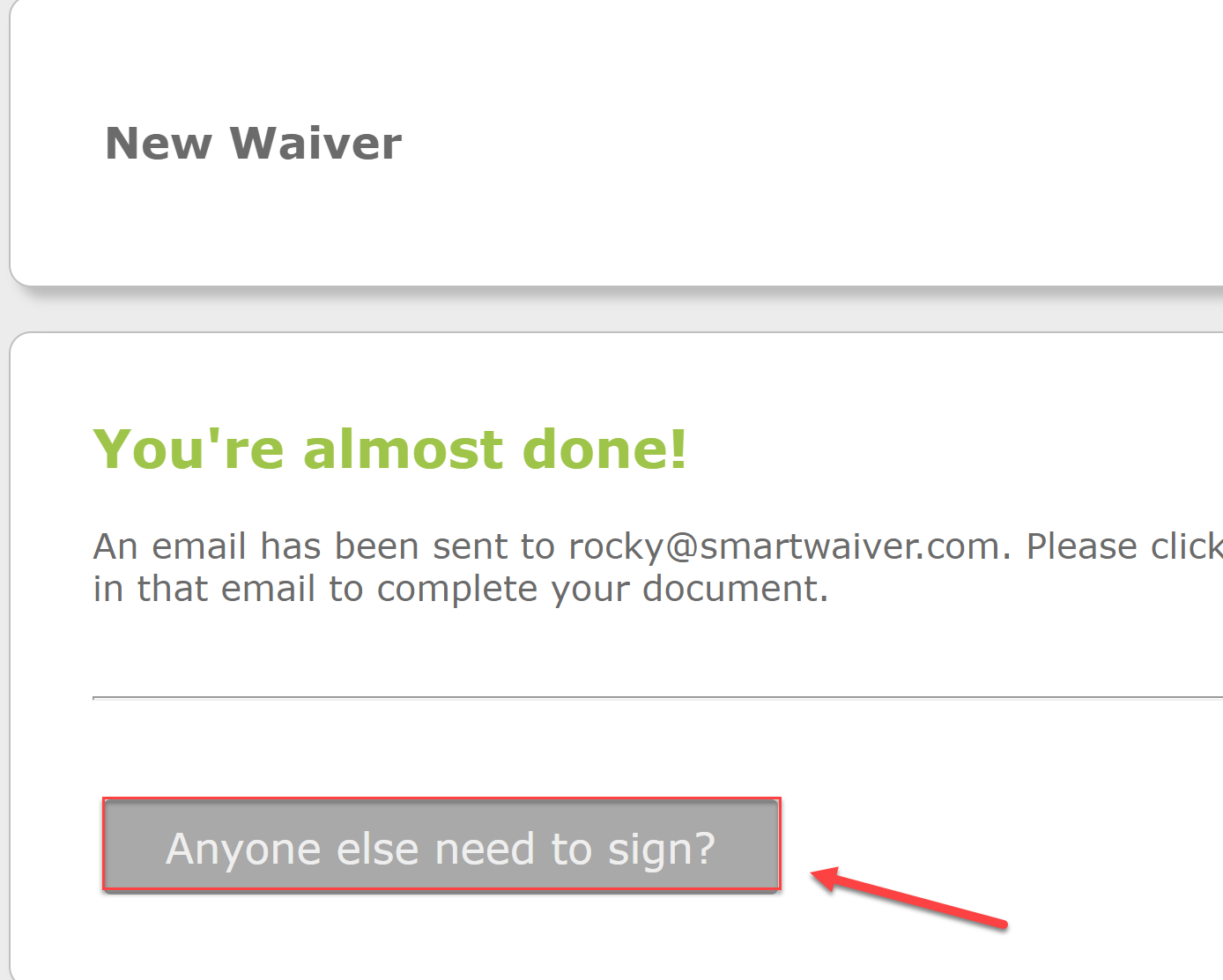 This is the confirmation page participants see after signing a smart waiver. If someone clicks on the 'Anyone else need to sign?' button they will be taken to the same digital waiver. However, if they sign the waiver from this link, or forward the link someone in their group, the waiver will NOT be associated with the FareHarbor reservation and will therefore not be shown in the FareHarbor dashboard.
You may be able to manually add these waivers to your dashboard with the help of your FareHarbor representative.
Additional Smart Waivers
If you create/add a new waiver to your Smartwaiver account, be sure to reach out to FareHarbor and ask them for assistance with associating the new waiver link to your FareHarbor bookings.
For more information on how to set up the integration, head on over to the FareHarbor Support page.


Note: To use the integration, an active FareHarbor and Smartwaiver account are required.