If your business experiences a high volume of customers checking in at your front desk you can use barcode technology with Smartwaiver to streamline the check-in process. Using a barcode scanner you can scan a barcode key tag that you provide to your customers OR the participant's smartphone.

How it Works:

1. Click on the Create / Edit Waivers icon.
2. Select your waiver.
3. Click on the Settings tab and place a checkbox under the Email section where indicated.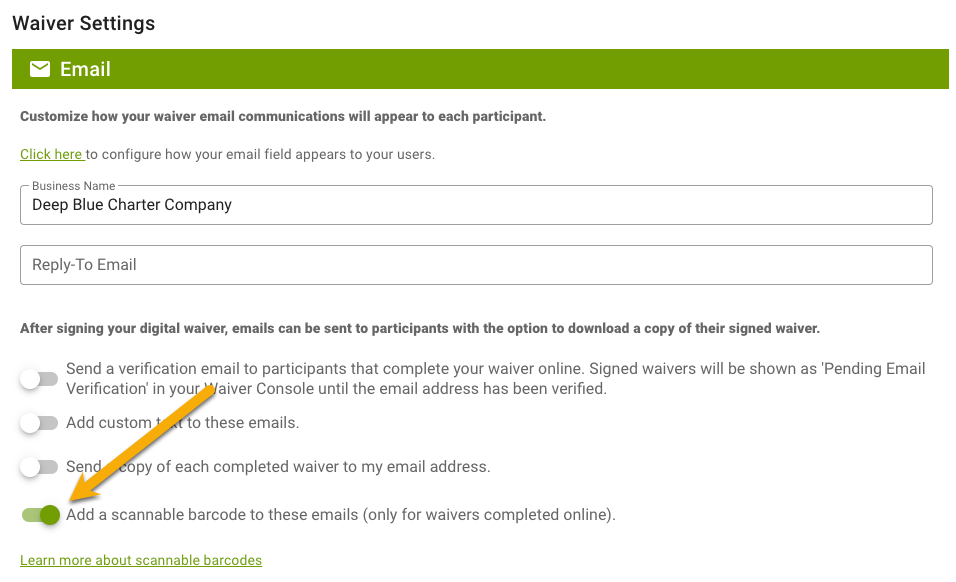 Click Close to continue editing your waiver or Publish to publish the changes.
4. After a participant completes your smart waiver online (web mode), they will receive an email with a scannable barcode image. When the participant checks in on the day of their activity, they simply present the email on their smartphone.
​5. Using a 2D Barcode Scanner, the front desk attendant scans the smartphone and the participant's signed waiver instantly appears on the attendant's computer screen in the Smartwaiver Waiver Console.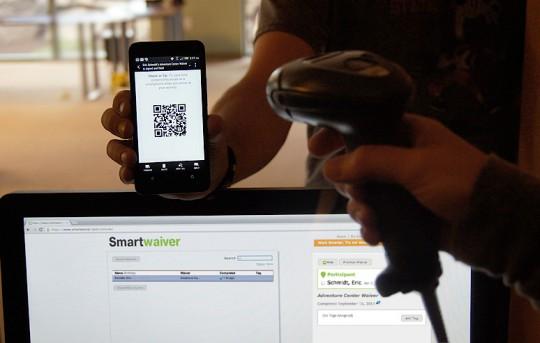 Tip: The Waiver Console should be open in an internet browser when scanning the barcode on the smartphone.


Related Articles:
How do I check-in a participant using barcode key tags?
Which Barcode Scanner should I use?