Smartwaiver users (on an active/paid plan) can send their digital waiver link to customers and guests via SMS text message directly from the Waiver Console. This is especially helpful if a parent needs to sign a waiver for a minor and the parent is not physically present at your facility.
To send a waiver link via text message simply log in to your Smartwaiver account:

1. Click on the Send Your Waiver icon.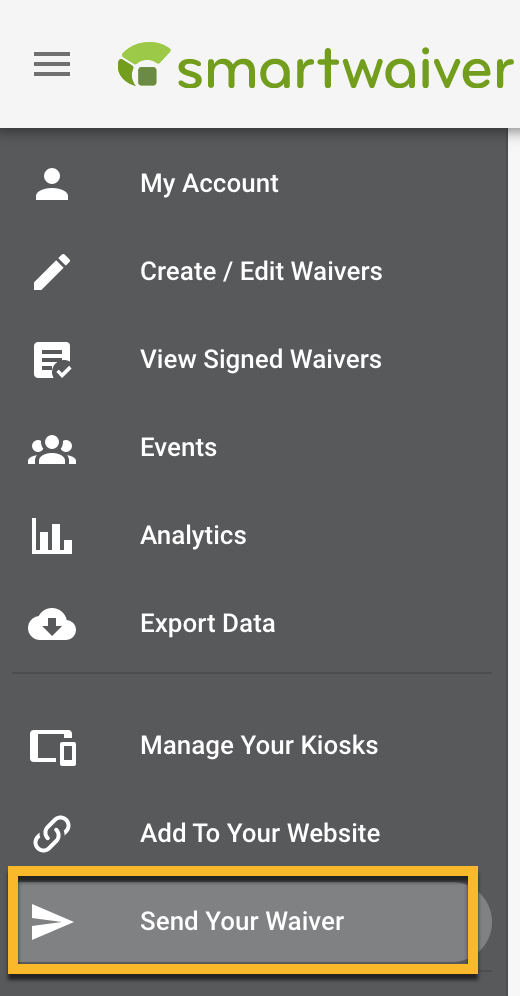 2. Confirm SMS Consent (if you have not used this feature before)

3. Select the 'Waiver Type' dropdown and choose whether you would like to send:
A.) An individual Waiver Template, or
B.) Your Waiver Index Page.
If you select Waiver Template as your 'Waiver Type', you will also need to click the 'Choose Waiver Template' dropdown below to select the exact template you would like to share.


If you choose Waiver Index Page as your 'Waiver Type', we recommend editing the optional 'Message' field to let signers know the exact form(s) that you need them to sign.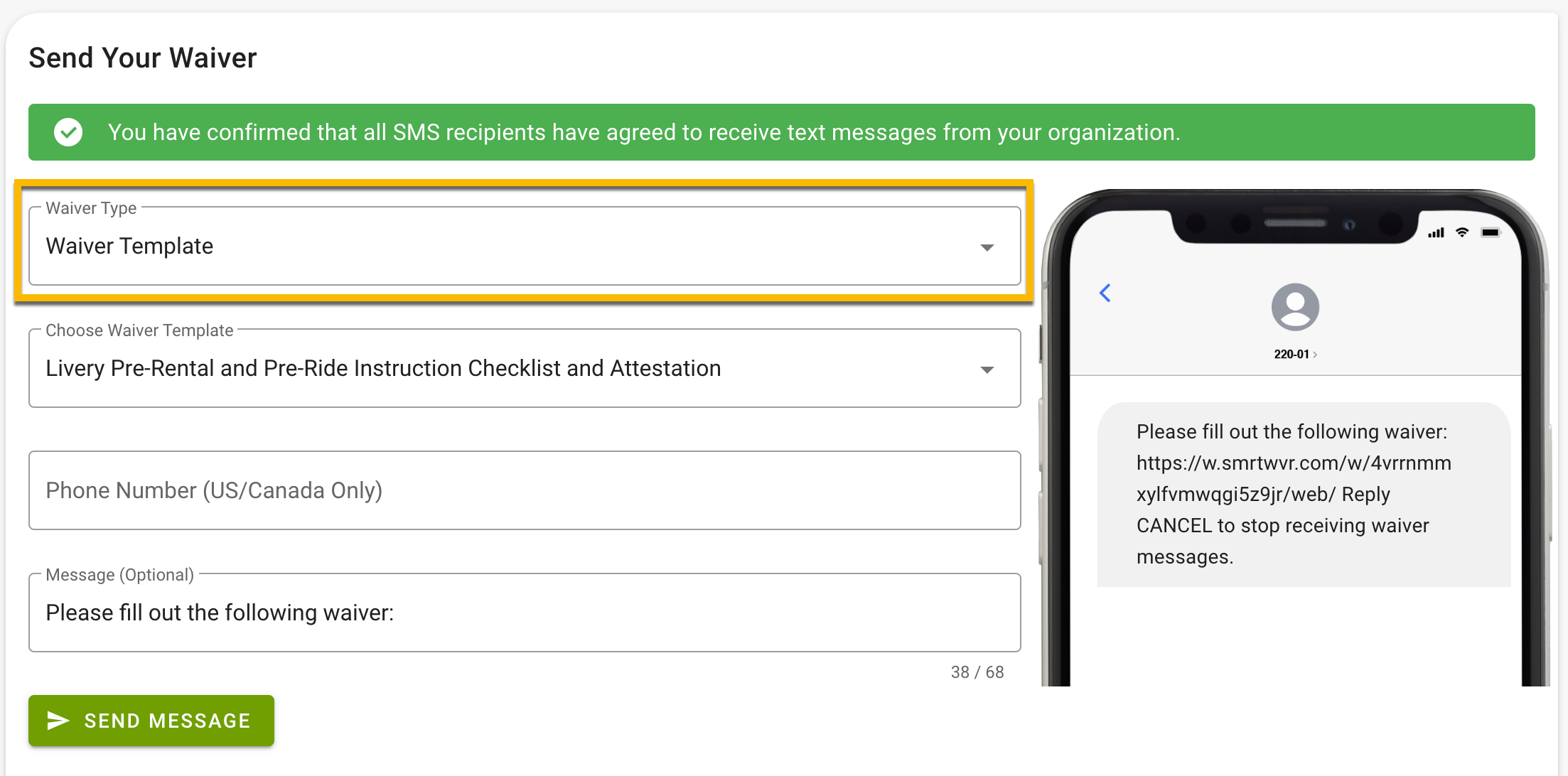 4. Enter the Phone Number and include an optional Message under 68 characters. (The default message is "Please fill out the following waiver:")
As mentioned, if you are sending your Waiver Index Page we recommend editing the optional Message field to let signers know the title of exact form(s) that they must sign.


5. Click the Send button.

You're all set!
* Reminder: Before sending any SMS messages to your customers using Smartwaiver's Send Your Waiver SMS feature, you must obtain consent to use their phone number.
* The SMS Text feature is only available to users on an active/paid plan, and is not available during the free-trial period.
Please note: In some cases, local carriers may mark these text messages as "spam", preventing the recipient from receiving the message. A recipient's phone settings can also prevent successful delivery. Click here for more on that.