Integration Currently in Beta: 5/10/21


*This integration requires that Smartwaiver customers sign up for the Starter Plan ($45/month)

With the Smartwaiver + Mindbody integration, you can sync your digital smart waivers with your Mindbody account in two easy steps.

Step 1: Enable the Mindbody Integration in the Smartwaiver Console

1. From the Smartwaiver Dashboard, go to My Account and click on Integrations and then click on the toggle button below the Mindbody logo.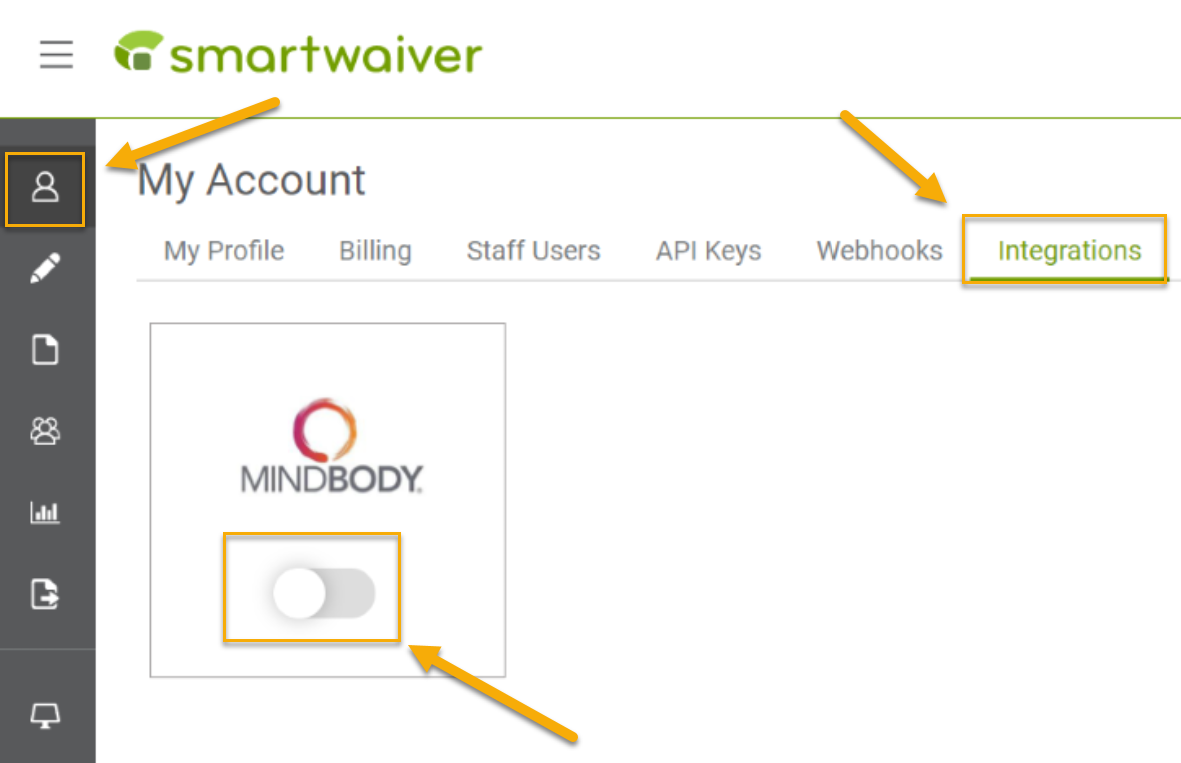 2. Enter the Site ID associated with your Mindbody account and click the Connect button.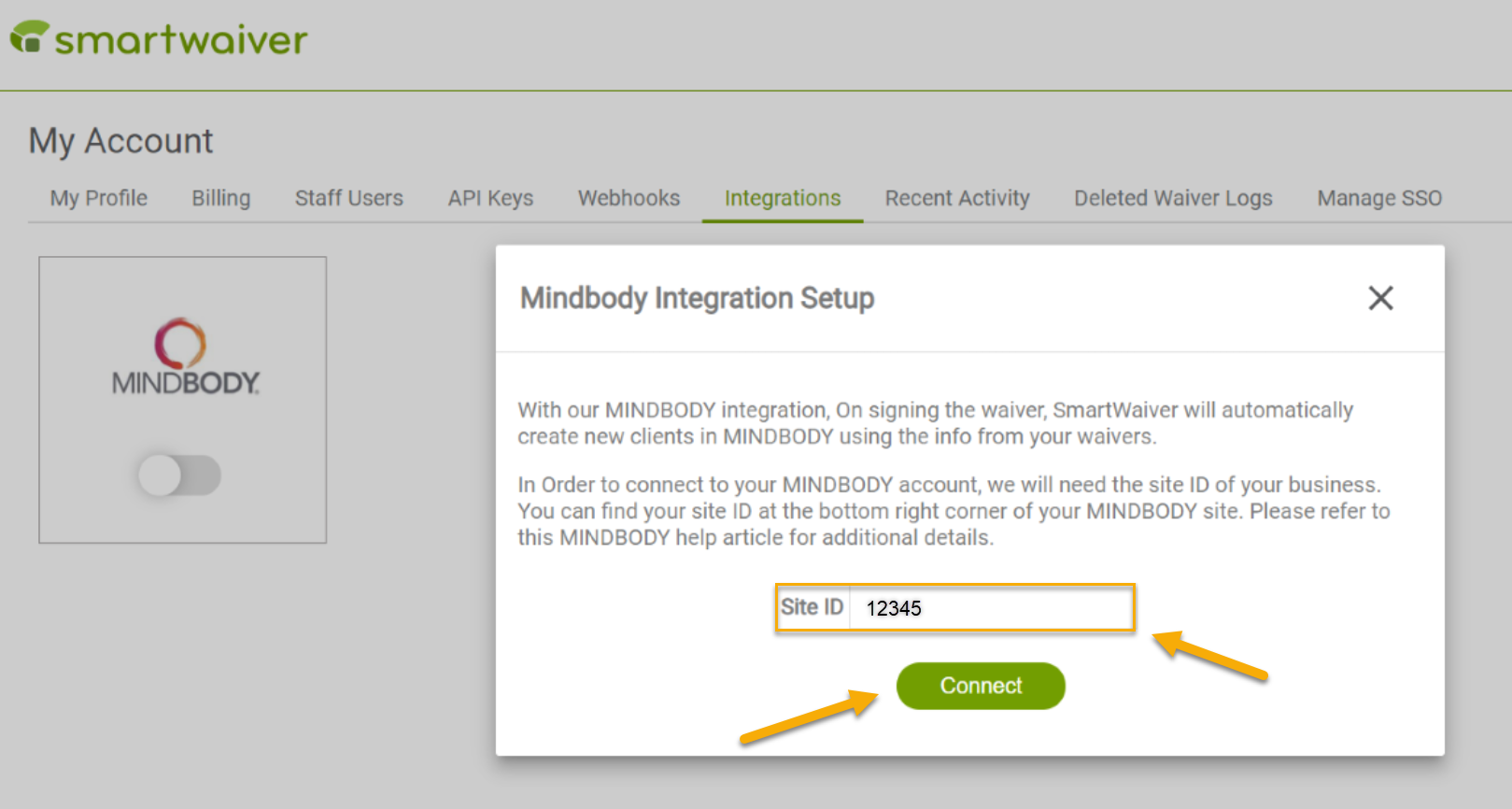 3. If the Site ID is entered correctly, you will see the toggle button turn green indicating the integration has been set up successfully.
Step 2: Configure Your Mindbody Account

1. From the Mindbody website (https://www.mindbodyonline.com/) click on Staff Log In and enter your site location. Verify your location and enter your credentials to log in.
2. Once logged in, click on Manager Tools


3. Click on Settings and then Required Fields.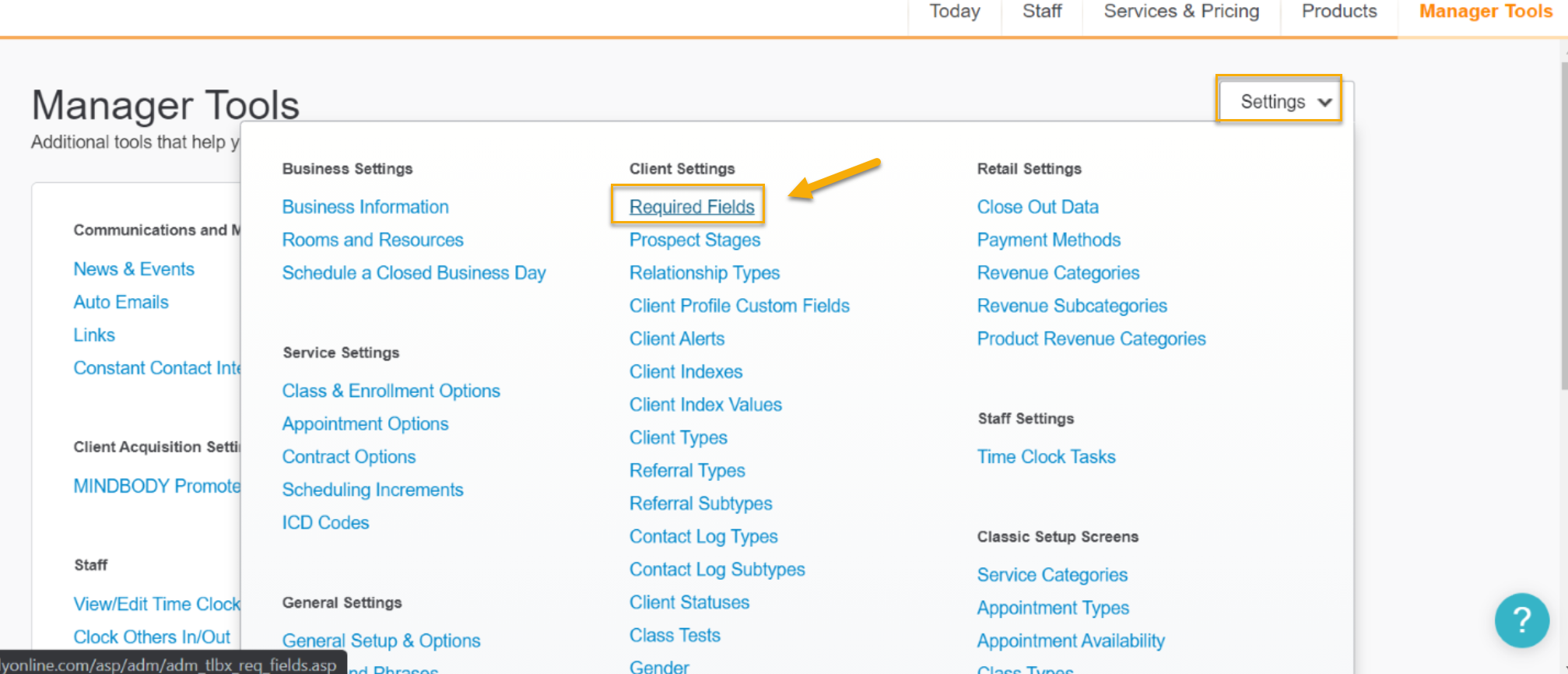 4. Place a checkbox next to the required fields that are shown on your waiver.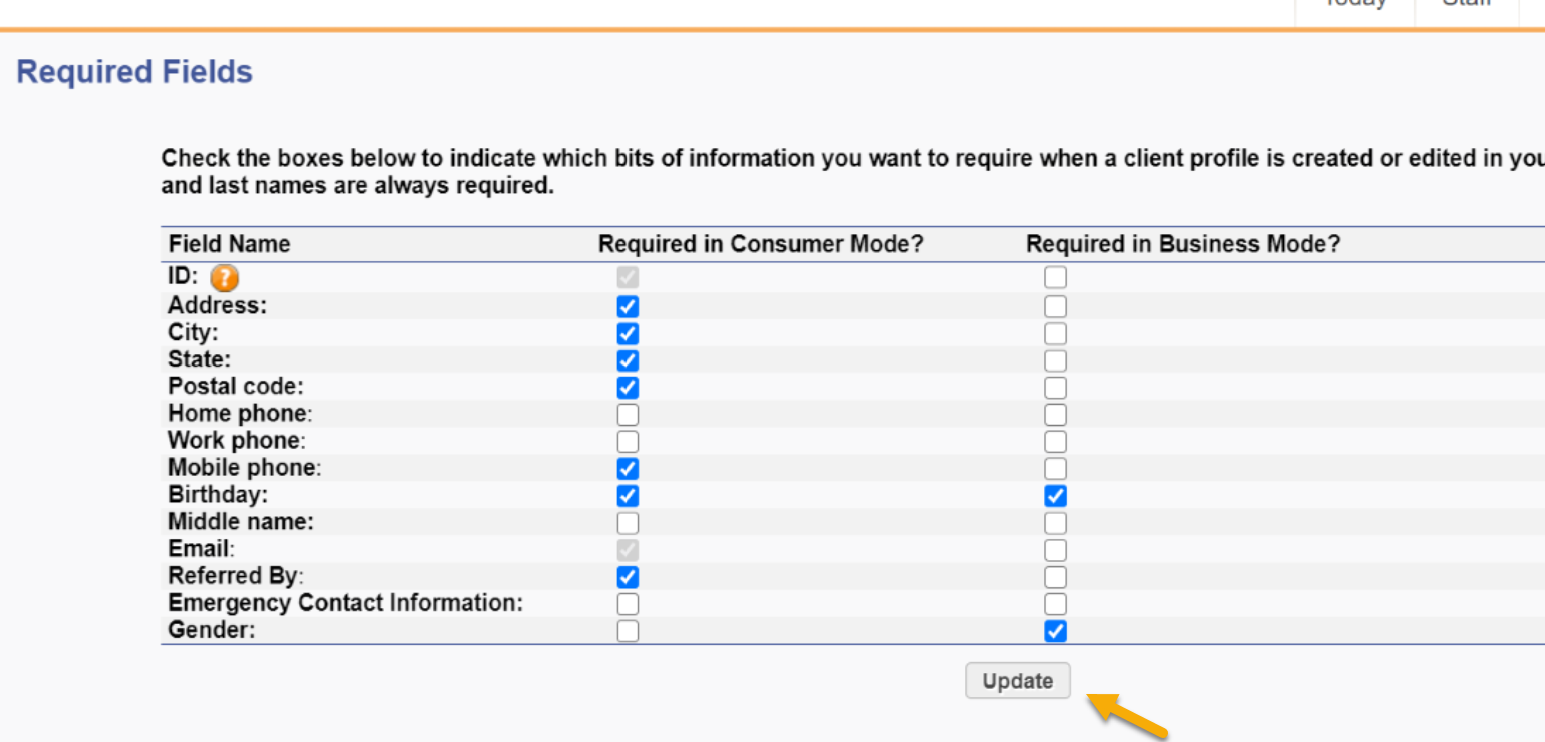 You're done! Now, when a customer signs your digital waiver, if there is an identical match of:
First Name, Last Name and Email Address, the waiver will be attached to the existing client profile in your Mindbody account.

If there is no match, a new client profile will be created.
*This integration requires Smartwaiver customers sign up for the Starter Plan ($45/month)