Yes. You can use a default color theme or choose your own custom colors to alter the look of the background of your smart waivers.

When editing your waiver

Click on the Color Scheme tab

From here you can choose one of the default color themes, or click Custom Themes to choose your own colors.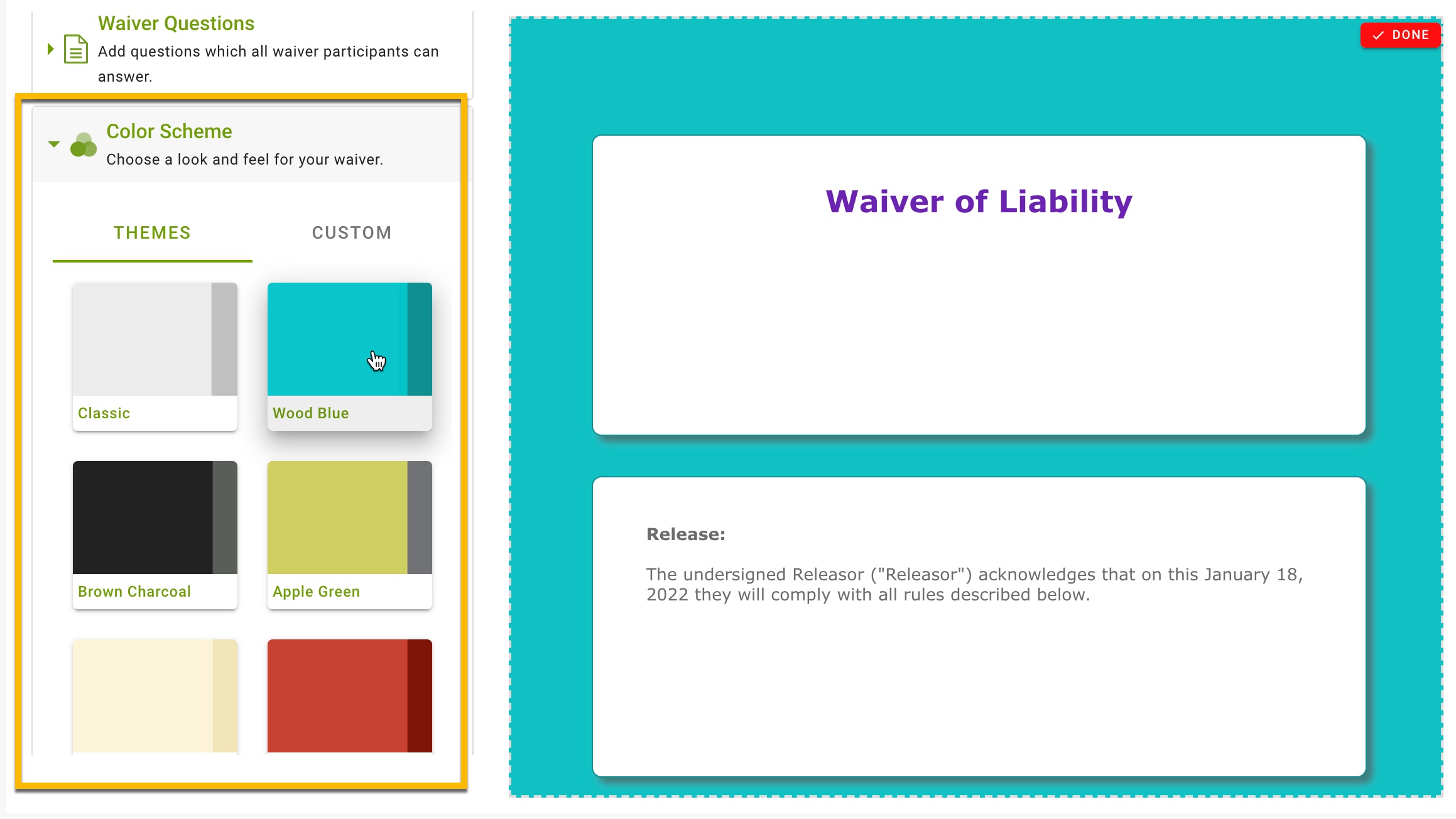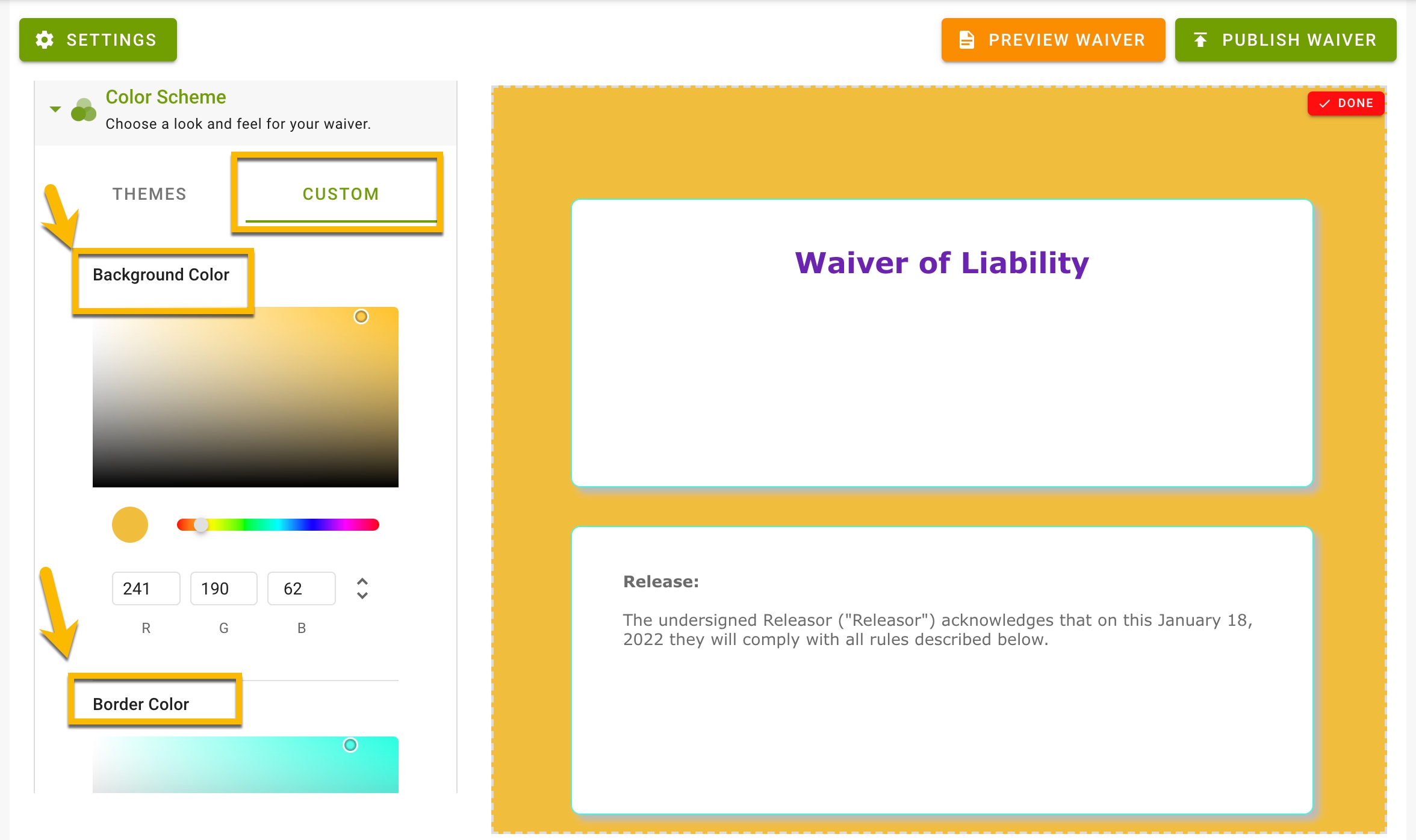 Below is how a Waiver Index Page on a Kiosk would appear with a colored background.