The File Upload Question allows participants to attach files to the waiver. This is a great feature if you need customers to submit items like a photo ID, certifications or vaccination cards.
Creating a File Upload Question

1. Click on Create/Edit Waivers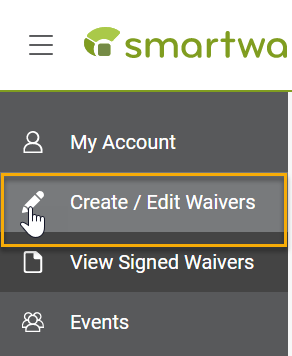 2. Select the waiver template you'd like to edit and go to: Waiver Fields → Custom Waiver Fields → New Section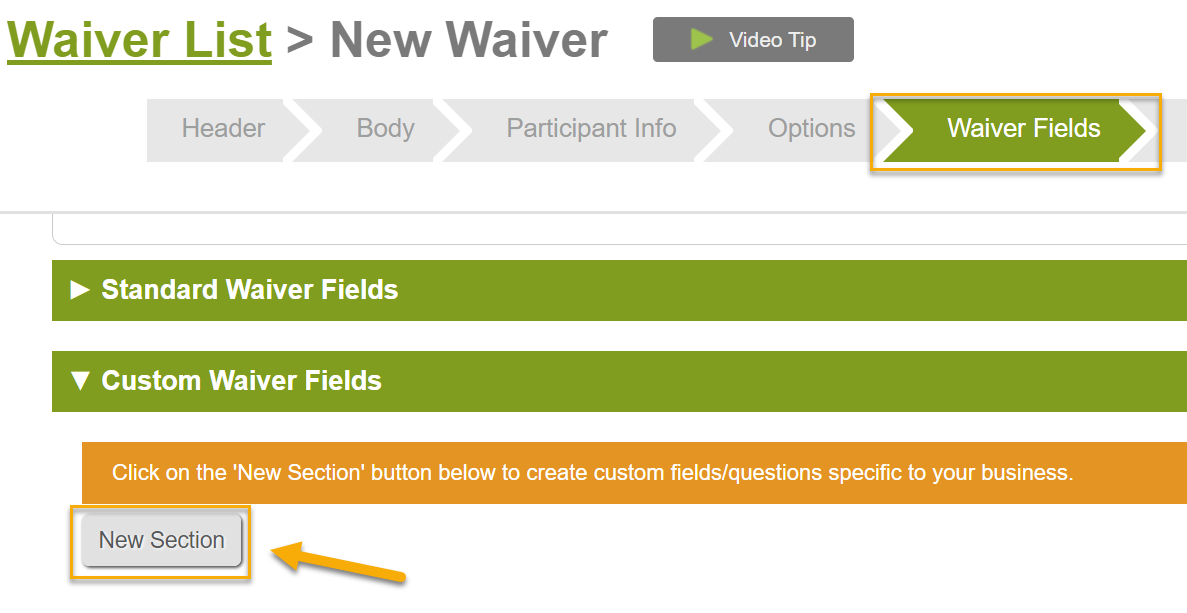 3. Add a Section Title and click OK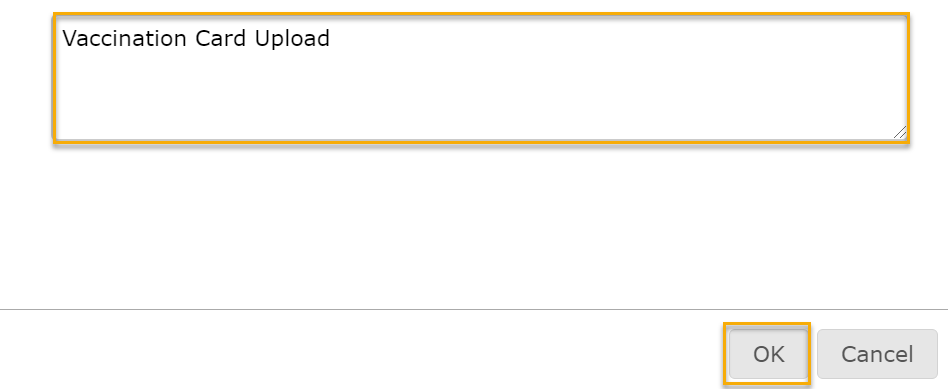 4. Click on New Question and then Upload Files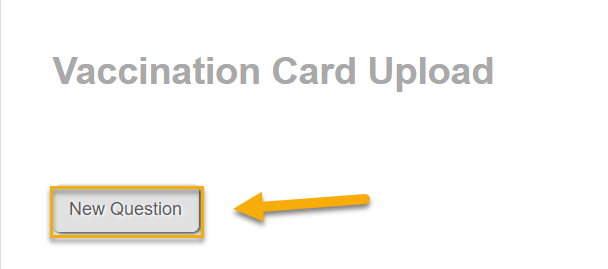 5. Click on the question to edit the instructions for the participant (label).



6. Publish the waiver template and you're done!


On the Waiver
You will see the File Upload question in the Custom Waiver section of the waiver. If there are multiple participants on the waiver (Adult and Minors), the question will only appear once. The File Upload will not show if only Minors are required on the waiver.
Limits
Participants can upload multiple files at one time, however, there is currently a 10mb attachment limit per waiver.
File types allowed: JPG, GIF, PNG, PDF
Viewing the Attachment
When a file has been attached on the waiver you can find it in your Waiver Console by selecting the participant's name. The Files tab on the right of the screen will show all of the files submitted on the waiver.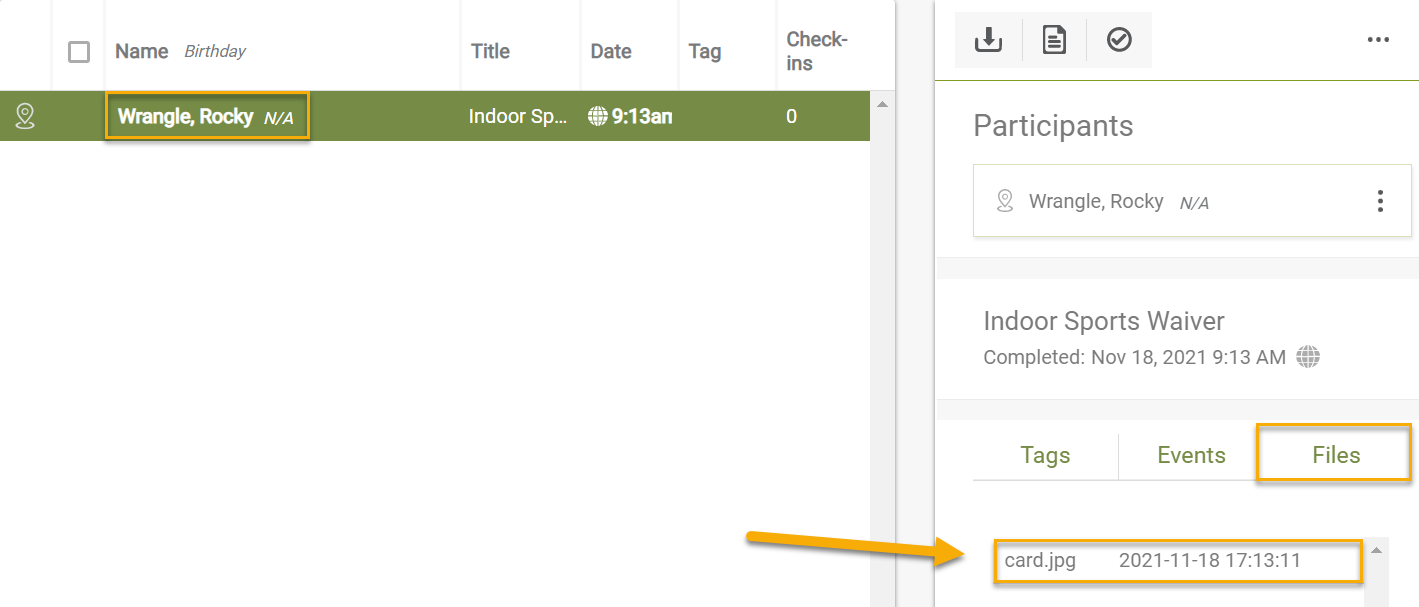 Click on the file name to download and view the image to your local device.


Update: 11/18/21
Future enhancements to this feature include:
Ability to preview file in the Waiver Console

Ability to upload multiple files

Ability to require a document be uploaded on the waiver