The check-in tool is designed for businesses that need a quick and easy way to know how many customers are participating in their activities on a daily basis. By default, every participant that signs a waiver at your Smartwaiver Kiosk will automatically be checked-in.
To check-in users that do not sign at your location:


1. From your Waiver Console, search for a participant waiver.




2. Click on the checkbox next to the participant's name and then click Check In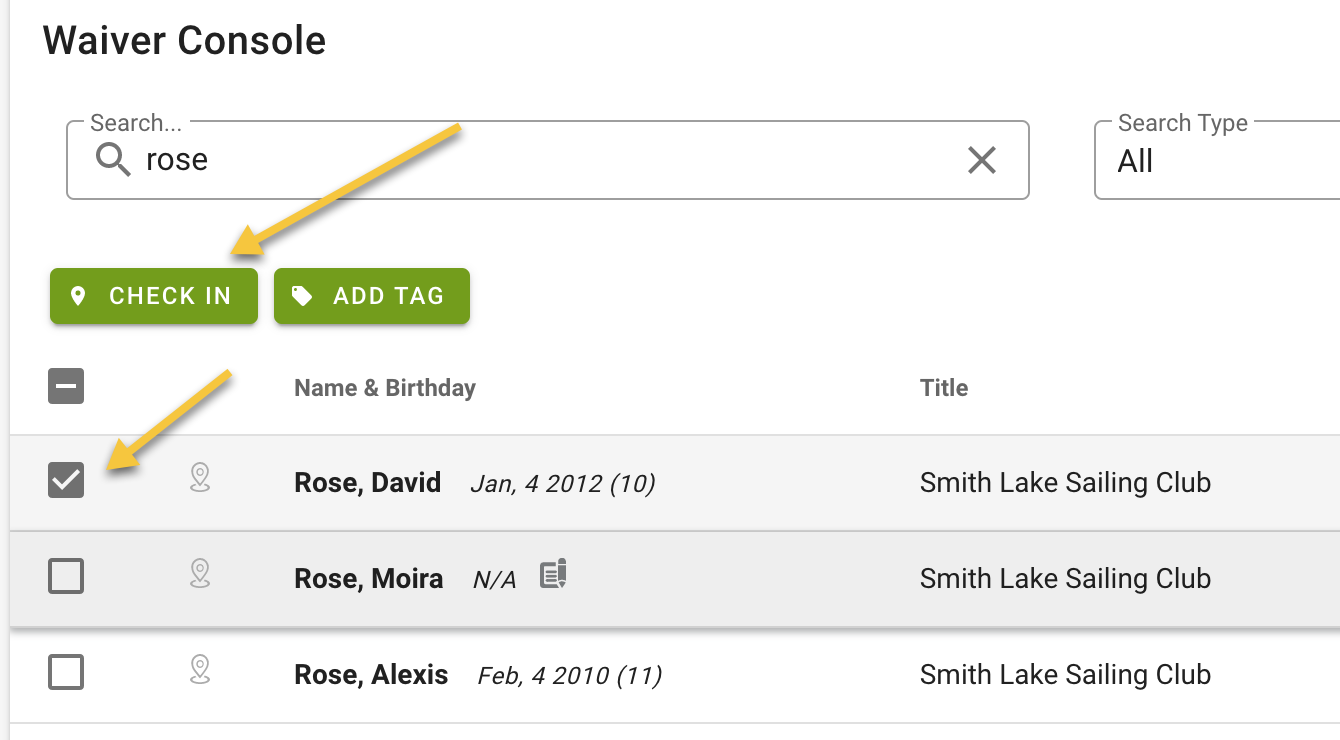 3. Alternatively, if the participant's name appears on the first screen of your Waiver Console you can simply click the check-in icon next to the name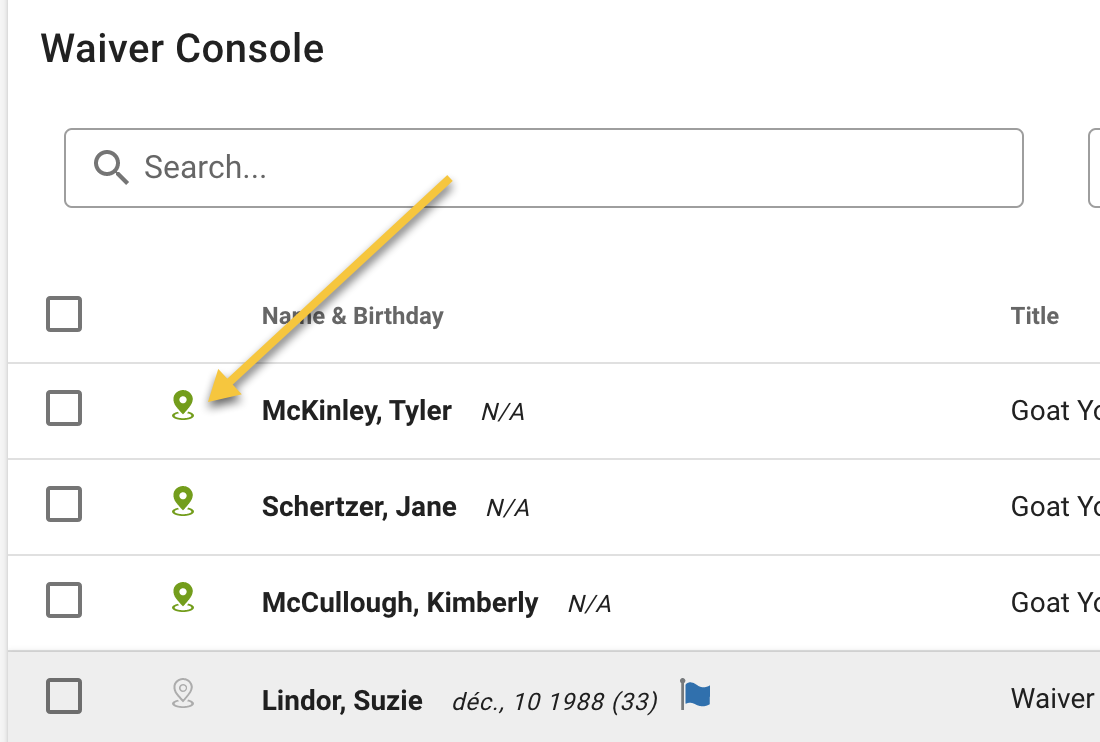 4. A tally of the day's check-ins will appear at the top of the screen. To view which participants have been checked in for the day, simply click on the Check-in icon.





The number of total check-ins will be reset each day at midnight, local time.
5. To view how many times a participant has checked in, click on the participant's name and then the Check In icon. When selected, check-in details for that participant will appear.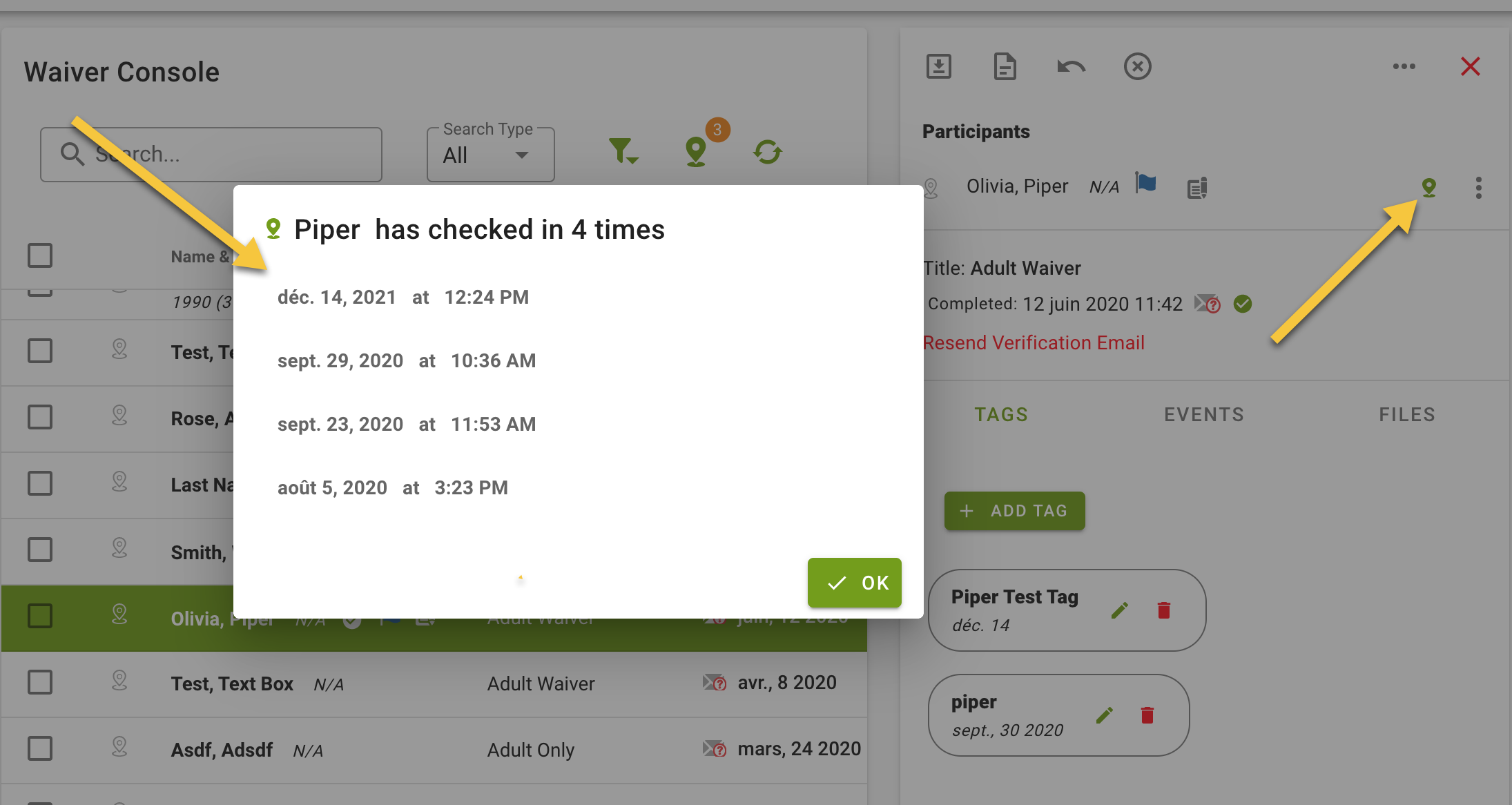 To change your local time zone:
1. Click on the three vertical dots next to your on the top wright, and then Console Settings.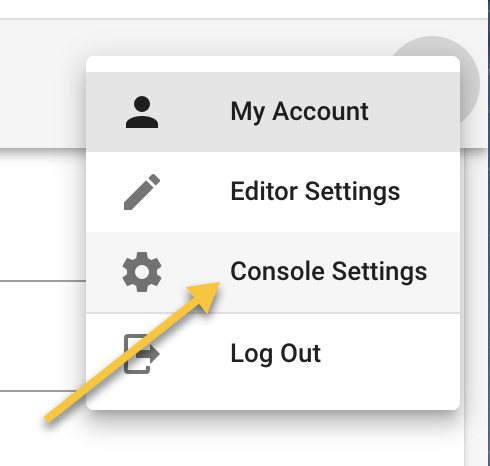 2. Scroll down to Date / Time and select the appropriate time zone from the drop down menu

3. Scroll down and click Save Settings